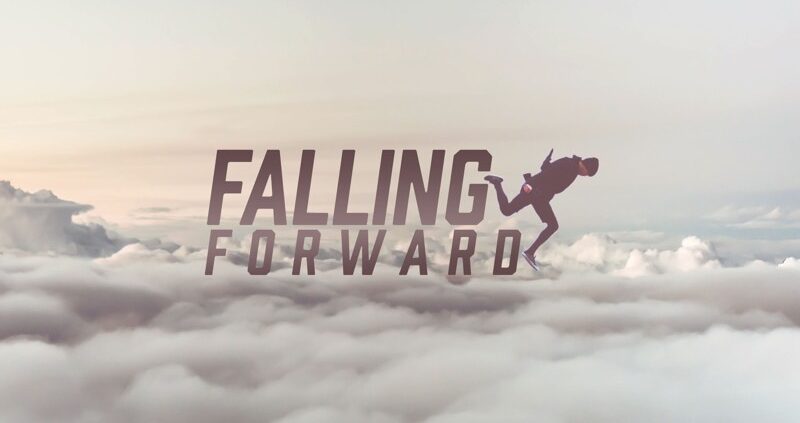 Effective Preachers Learn How To Fail Forward
In the last few posts we've been looking at the essential characteristics of the effective sermon.  We've seen that we need the Word (logos), passion (pathos), and character, or ethos.  In this post, we're going to consider a rather unpleasant truth.  Here it is:  You are a sinful human being, and therefore are likely to fail in the character aspect of the effective preacher.  What do you do then?  This truth we consider now: Effective preachers learn how to fail forward when their character comes into question.
Ways to Fail
You probably know some of the ways that preachers fail, because people readily share the stories.  As a reminder, however, here are the primary ways that preachers violate the rules of character.  Each person shared below is a reminder that we are vulnerable as preachers, and that effective preachers learn how to fail forward in their lives.
Money
One of the most likely ways preachers fail is in the area of money.  In the area of money, let's consider Robert Tilton.  The quote below is from a website that identifies 15 famous pastors in the US who fell.
Robert Tilton was a televangelist based in Dallas and Fort Lauderdale. It came out in 1991 that he was running a scam where he asked viewers to send him prayer requests, promising to pray over each plea. An investigative report found thousands of requests dumped in a garbage bin––but not until the televangelist kept checks, money orders, and cash for himself.
Tilton claimed that his enemies had stolen the documents and planted them in the trash, but no one was convinced. 
There are many pastors living on too-small salaries who, in a moment of weakness, take money from the church that employs them.
Sex
Sex sells magazines, newspapers, and tv stories.  It is also one of the ways that preachers fail. The number of people that I could tell about here are multitude.  But I've chosen one of the less famous ones.
Dave Reynolds was a pastor at Cornerstone Bible Fellowship Church in Sherwood, Arkansas, until he was caught looking at child pornography. Reynolds was 40 years old when the National Center for Missing and Exploited Children found evidence that someone in Sherwood was visiting child pornography websites. The culprit was none other than Pastor Reynolds.
In 2016, Reynolds was charged with 70 counts of possessing or viewing child pornography, a felony charge.
Power
Perhaps the most common failure among leaders recently is related to power.  One of the most famous is James MacDonald, founder and pastor of Harvest Bible Fellowship.  Here is how Wikipedia describes the reasons for his dismissal from the church.
Over time, former Harvest members, elders, and staff have accused MacDonald of bullying, sexual harassment, authoritarian behaviour and lack of transparency in finances, as well as misappropriation of church funds.
You may notice that these three areas of temptation reflect the three vows of those who commit to Holy Orders in the Catholic Church: Poverty, Chastity and Obedience.
Learning How To Fail Forward
For every one of the people mentioned above, there are hundreds of lesser known Christian preachers who get caught in some sin.  Probably thousands who get away with it.  That's why I am contending in this post that effective preachers learn how to fail forward instead of backward.
For most of the history of the church, of course, a preacher that  failed in character would immediately be disqualified from leadership in the church.  However, that is changing, and, in my opinion, should change.   We're going to talk more about this in the next post, where I will discuss more about how to fail forward.  Here is some scripture to consider in this regard.
"But I discipline my body and bring it into subjection, lest when I have preached to others, I myself should become disqualified". 1 Corinthians 9: 27. " Therefore let him who thinks he stands take heed lest he fall. No temptation has overtaken you except such as is common to man; but God is faithful, who will not allow you to be tempted beyond what you are able, but with the temptation, will make. Way of escape…." 1 Corinthians 10:12-13.
Here's a video of three church leaders talking about restoration of a fallen leader as a taste of what we'll talk about in the next post.
https://www.preachingacts.com/wp-content/uploads/2021/07/blob.jpeg
450
800
Bruce Ballast
https://www.preachingacts.com/wp-content/uploads/2018/10/CLI.vector-Preaching-Logo-300x125.png
Bruce Ballast
2021-07-28 10:29:48
2021-07-28 10:29:48
Effective Preachers Learn How To Fail Forward