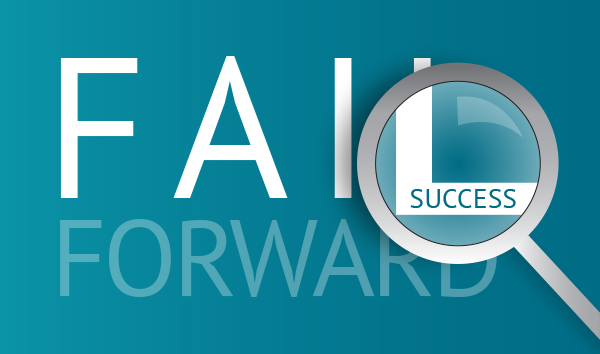 Failing Forward As A Preacher
In the last post we saw that failure is common among Christian leaders and preachers.  In this post I want to continue those thoughts as we think about failing forward as a preacher of the Good News.
What Failures Require Falling Forward As A Preacher?
When we look at the requirements for an elder (bishop in some traditions), we find a list of ways that we can fail to live up to our calling as preachers and leaders.  Here's the list of requirements for the leader in the Church from 1 Timothy 3, Titus 1, and 1 Peter 5:
1. Sexually/maritally faithful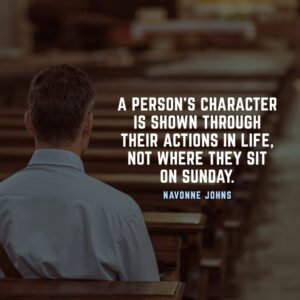 2. Good manager of household
3. Humble
4. Gentle
5. Sober
6. Peaceful
7. Financially responsible
8. Hospitable
9. Self-controlled
10. Upright in character
11. Committed to holiness
12. Able to teach
13. Spiritually mature (not a new convert)
14. Respectable (and respected by outsiders)
15. A good example to the flock
Note: this list is taken from a blog by Jarod Wilson of the Gospel Coalition.   As Wilson notes in his blog, we have a tendency to focus on the sexual sins in today's world, but there are many other ways that we preachers can fall and fail to live up to the need for trust on the part of the people we serve, and respect on the part of people in the community.  So we need to know how to go about failing forward as a preacher because we will likely fail.
Failing Forward Means a Recognition of the Face that You Failed
What if you fail sexually, or what if you become authoritarian as a leader, not a servant?  Or what if you fail to appropriately protect the flock, as with John Ortberg's case (and subsequent resignation from ministry)?  What does it mean to fail forward as a preacher in such circumstances?
There are many who say that once someone falls in the area of character, they should be banned from any Christian leadership, or at least for any foreseeable future.  However, that seems to go against the evidence of the Bible.
Many years ago now I experienced a failure in ministry.  It was serious.  I tell about it my Christian Leaders Institute class on leadership, and I refer you there if you want to know more.  At that time a good friend sent me a book that I have reread several times since.  John Fisher published his book 12  Steps for the Recovering Pharisee Like Me
in the year 2000.  I was especially encouraged by Step 8, which is to consider the "heroes" of the Bible who turned out to be ordinary sinners like me.  Consider the list:
Abraham — a serial liar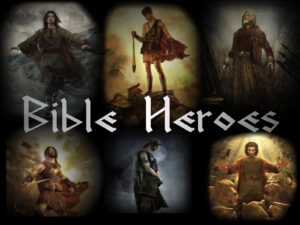 Isaac — liar like his father
Jacob — known to be a deceiver
Gideon — became a de facto king, even though he said he wouldn't.
Samson — too many failures to list
David — man after God's own heart who commits adultery and murder
Solomon — a wise man who became a fool and idolator
Elijah — the greatest prophet who became a whiner
Peter — denier of Jesus Christ
Paul — persecutor of Christians
The last two in this list, of course, are New Testament examples.  Let's look at them a bit more closely.
Peter
The man with all the bravado and confidence denied that he even knew Jesus, and did it with an oath.  A few years ago I had the opportunity to stand on the beach at the Sea of Galilee where tradition says that Jesus restored him.  It was a powerful moment for me.  Read John 21 sometime, if you have fallen, and it will give you hope.  Of course, in Luke 22:31-33, we are told that Jesus knew that he would fail.  He also planned his restoration.  At the Last Supper Jesus says this to his impetuous disciple:
31 "Simon, Simon, Satan has asked to sift all of you as wheat. 32 But I have prayed for you, Simon, that your faith may not fail. And when you have turned back, strengthen your brothers."
33 But he replied, "Lord, I am ready to go with you to prison and to death."
Then in John 21 John tells of the three-fold question to Peter that restored his call to be an apostle of Jesus.
Paul
Paul is the other character who knew failure, and in fact, he referred to himself when he wrote to Timothy as the worst of sinners (I Timothy 1:15, 16).  Yet this man also noted that people should be restored.  You'll find that in Galatians 6:1:
6 Brothers and sisters, if someone is caught in a sin, you who live by the Spirit should restore that person gently. But watch yourselves, or you also may be tempted. 
Those who write about these things make a distinction between being restored to fellowship and being restored to leadership.  That's a good distinction, and I'm going to write more about that in the next post where I'll flesh out a little more the steps for failing forward as a preacher in your character.
https://www.preachingacts.com/wp-content/uploads/2021/08/R.d3dfb1e63137340f7c11151cc602f82c.jpeg
354
600
Bruce Ballast
https://www.preachingacts.com/wp-content/uploads/2018/10/CLI.vector-Preaching-Logo-300x125.png
Bruce Ballast
2021-08-03 11:37:44
2021-08-03 11:37:44
Failing Forward As a Preacher