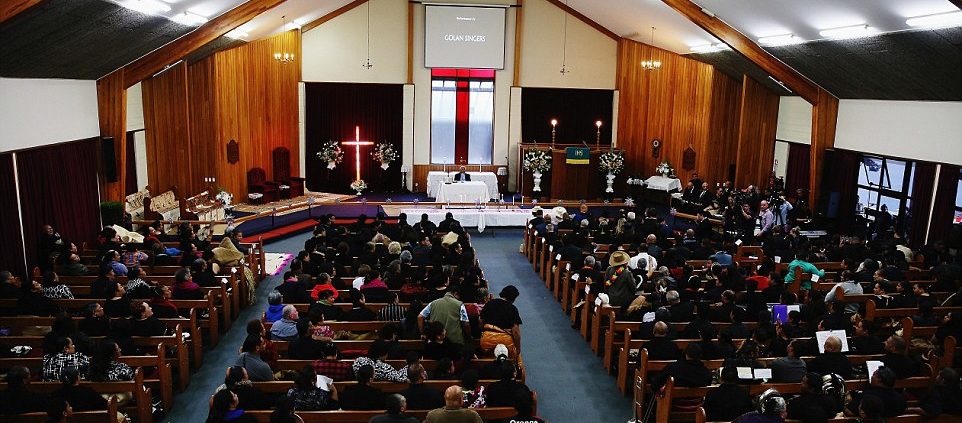 An Effective Order for The Funeral Service
In the last few posts we looked at the challenges of preaching at a funeral and some lessons I've learned in preparing for a meaningful funeral.  In this post we are going to consider an effective order for the funeral service at which you are going to preach.
Before The Service
If possible, meet with the family before the service.  You can find a room in a church for this quite easily.  If at a funeral home, you may have to forego this meeting. At this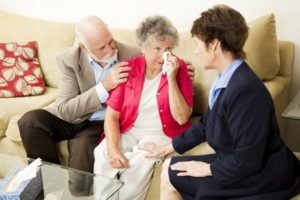 meeting of relatives, pray for them.  I usually share I Thessalonians 4:13-14 at this meeting:
Brothers and sisters, we do not want you to be uninformed about those who sleep in death, so that you do not grieve like the rest of mankind, who have no hope.  For we believe that Jesus died and rose again, and so we believe that God will bring with Jesus those who have fallen asleep in him. 
This assumes, of course, that the funeral is for a believer.  Stay tuned, and we'll talk in a later post about how to handle a funeral for an unbeliever.
The Funeral Service
There are six purposes for a funeral, as we considered them in previous posts.  How do you address all of those in a funeral service?  Here is a general outline that I start with when I meet with people to plan the service.  I have found this to be an effective order for the funeral service at which you will accomplish these purposes.
Prelude music
Welcome
Prayer
Sharing of Scriptures of comfort
Music for the Congregation to sing
Special Music offering
Eulogy
Prayer
Message
Prayer
Music for the Congregation to sing
Postlude music and recessional of the family.
Committal Service
Let's look briefly at the main elements mentioned.
Prelude
This can be live music, especially if it is in your church, and you have musicians that will care to help with the funeral.  Funeral directors will often pay for such help with an honorarium.  If the funeral takes place in the funeral home chapel, the music likely will be recorded music.   It is good to ask the family what songs they might want played as part of this time.
Welcome
You serve as the family representative in this section, welcoming those who come.  You also serve as pastor here,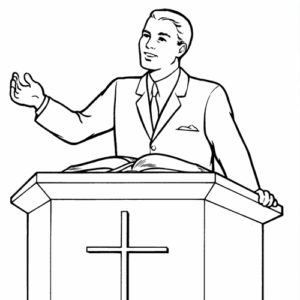 beginning the process of helping the people through the purposes we considered earlier.  When the death was tragic, I will use this time to say something like, "None of us wanted to be here today, doing this."  And then go on to explain that we are in God's presence and in each others' presence as a way to receive comfort.
Prayer
All prayers are designed to bring the people into connection with a living and loving God.  The first prayer invites His healing presence.  The last specifically lifts up the family, those most immediately impacted by the loss.
Music
Churched families will likely want songs at the funeral sung by the congregation.  More often lately, people ask for Youtube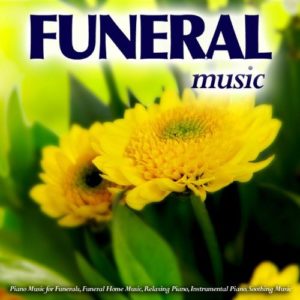 versions of songs.  This is wonderful if you have the technology to make it happen.  Music for the funeral can be controversial.  In my tradition, the funeral is not an ecclesiastical affair (in other words, not a principal ministry of the church).  Rather, it is a family gathering.  Therefore, in my tradition, we are pretty tolerant of non-Christian songs at a funeral, as long as they aren't generally offensive.  Other traditions have some guidelines about music in the church.  You will have to work within whatever system you are to help the people choose the music.
Special music is sometimes offered by a family member, who will sing a meaningful song.  At other times, someone in your church might be willing to fulfill requests for songs that aren't generally known by the congregation.
Eulogy
The eulogy, as discussed in an earlier post, can be done by you, or by a family member.  The word "eulogy" simply means, "to speak well of".  This is a good place to put the eulogy in the service.
Many times a family member will be willing to share the memories collected by the family.   If they don't have a friend or family member willing to share, I will usually collect the things they have gathered and use them in the welcome time (as suggested earlier), or in the introduction to the message.
Committal Service
The Committal service is most often a graveside activity.  In wintry areas like Michigan, where I live, this is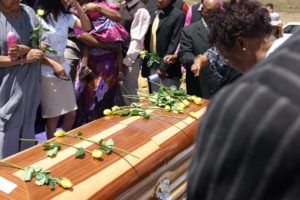 often done at the end of the funeral service during the cold months.   Here is a definition and description of the committal service:  This comes from a funeral guide for the Church of England.
The rite of committal traditionally closes a Christian funeral and comes when the person is being committed to their final resting place." "Depending on the denomination of the person who has died, there are a number of prayers that might be said at a committal. The officiating priest will choose appropriate bible readings and prayers, and will usually invite the gathered mourners to join in the Lord's prayer to end the rite."
Some common committal prayers include those beginning:
Because God has chosen to call our brother/sister name from this life to himself, we commit his/her body to the earth/its resting place…
In sure and certain hope of the resurrection to eternal life through our Lord Jesus Christ, we commend to Almighty God our brother/sister name, and we commit his/her body to the ground/its resting place…..
An example of the traditional commendation prayer would be as follows:
Into your hands, Father of mercies,
we commend our brother/sister name,
in the sure and certain hope,
that, together with all who have died in Christ,
he (she) will rise with him on the last day.
This, I have found, is an effective order for the funeral that will help the grieving people, and will serve to help your message as well.
https://www.preachingacts.com/wp-content/uploads/2021/04/2EAFDC5800000578-3328972-image-a-20_1448182009698.jpg
642
962
Bruce Ballast
https://www.preachingacts.com/wp-content/uploads/2018/10/CLI.vector-Preaching-Logo-300x125.png
Bruce Ballast
2021-04-24 15:57:58
2021-04-24 15:57:58
An Effective Order For The Funeral Service