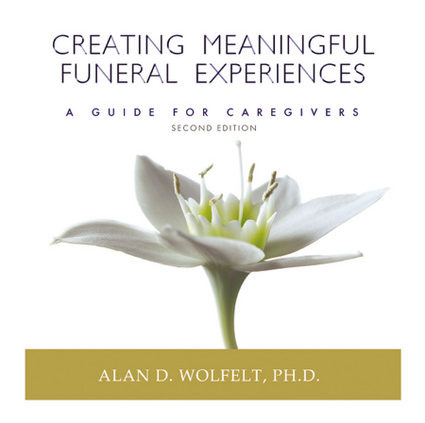 Preparing A Meaningful Funeral Service
In the last post we started looking at the six elements for preparing a meaningful funeral service for your people.  Dr. Alan Wolfelt identifies six such elements.  He is the director of the Center for Loss and Life Transition.
The six elements are:
1) acknowledging the reality of the death, 2) embracing the pain of the loss, 3) remembering the person who died, 4) developing a new self-identity, 5) searching for meaning, and 6) receiving ongoing support from others.  (quoted from an article on the website, funeral basics)
In the last post we looked at the first 3 of these.  In this post we'll consider the last three.
Developing a New Self-identity
This is especially true if the person who died had a spouse.  The Bible indicates in Genesis and Ephesians this truth:
For this reason a man will leave his father and mother and be united to his wife, and the two will become one flesh.  (Ephesians 5:31, Genesis 2:24)
When a spouse dies, then, half of the remaining person is ripped away.
A few weeks ago my sister-in-law died.  My brother asked me to help him in preparing a meaningful funeral service for her.  In the process of phone calls and emails, he said, "I can't believe how overwhelming grief is!"  I have to admit that I found this a little bit surprising.  You see, my sister-in-law had a rare, progressive form of dementia.  For the last two years she barely knew who my brother was.  I thought that he would feel some great relief at her death.  And yet, after 52 years of marriage, he didn't know who he was anymore without her.
Even If It's Not A Spouse
This is true, maybe to a lesser degree, if the person who has died is not a spouse.  Everyone who was close to them, children, friends, acquaintances, will have to adjust their life as a result of the loss.
So, how do you go about preparing for a meaningful funeral that will help the people affected develop a new identity?  The reality is that this will be a long process.  However, in the funeral you can affirm God's love for those who are left, reminding them that they are God's children, and that he is going to walk with them through this time of reordering life.
Searching for Meaning as Part of Preparing for a Meaningful Funeral
Another element of a meaningful funeral is the search for meaning.  How does this make sense?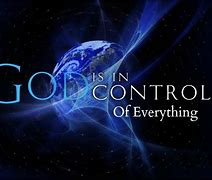 Sometimes this is easy.  When it is an aged saint that has died, you can say that they are receiving their reward for a life well-lived.
Sometimes it is difficult to bring meaning to a death.  One funeral comes to mind as I think about this.  A member of my church had been through a difficult divorce, and her life was adjusting as she developed a new identity.  In that process of adjustment, her father died.  While at the funeral home for a visitation time, this woman fell over unconscious.  It turned out that she had a massive stroke, and died a few hours later.
The Question "Why?"
Her family was devastated.  Her children were overwhelmed with questions about "why"?   At the funeral,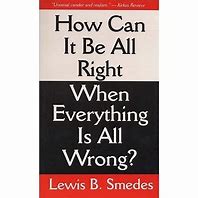 attended by a few hundred people, there was an air of deep grief, but also the underlying, "Why would God allow this?" question.  I began by telling a story from Lew Smedes' book, "How Can It Be All Right When Everything Is Wrong?" 
He begins the book with a story about visiting his good friend who was dying.  As Smedes left, his friend said to him, "It's all right, Lew."  Smedes left his friend thinking, "It's not all right.  It's not right for me. It's not right for his wife, his children."
I paused, and then said something like, "This is wrong!"  This was one time when I felt the Spirit blow a fresh wind into the audience.  Later many people said that admitting this helped.  Of course, I followed it up with a teaching about Jesus' love for them, and for the person who had died.  I talked about Jesus walking with us through the uncertainties of life.  That funeral was a spiritual moment for people as they sought to understand a difficult truth.
Searching for meaning must start with God's view of the funeral, something you will find in Scripture in the message that you give.
Get Ongoing Support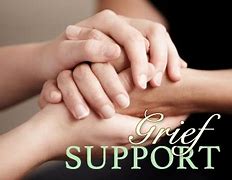 I'm writing this during the Covid pandemic.  In the church that I am helping out right now, there have been several funerals during the past year.  I didn't do the funerals, since they have a pastor, but I did talk to the people who had experienced the death of someone they loved.  Every one of them said that the worst part was that funerals weren't allowed during the restrictions imposed to stop the spread of the virus. They missed having people around them, crying with them, voicing their support.
When you are working with a family preparing for a meaningful funeral, encourage people to have a gathering with people, if possible.  If they are not part of a church, encourage your church to provide a meal or food after the funeral for ongoing support after the service.  In fact, there are some churches where this has become a powerful community ministry.
In the next post we'll look more intentionally at the flow of a funeral service, with a suggested order.  Then we'll look at the message.
https://www.preachingacts.com/wp-content/uploads/2021/04/9781879651388.jpg
425
425
Bruce Ballast
https://www.preachingacts.com/wp-content/uploads/2018/10/CLI.vector-Preaching-Logo-300x125.png
Bruce Ballast
2021-04-19 15:55:08
2021-04-19 15:55:08
Preparing A Meaningful Funeral Service