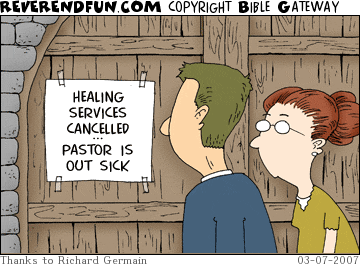 When Someone Gets Sick In The Worship Service
This really isn't a story about funny things happening, but it does give us something to reflect on.  What do you do when someone gets sick during a worship service, or while you are preaching?
The Setting
It was my very first Sunday at Covenant Life Church in Grand Haven, Michigan.  I was there to preach as a "candidate" for their pastor position.  It was a nervous time for me, as you would expect.  But my nerves were greater than usual that day.  You see, I had been out of the pastorate for many months.  After a lengthy relocation project that took over six years in my previous church,  I was burned out, and that contributed to some bad personal choices.  As a result, the congregation that I was serving decided that I should not continue as pastor there.
I went through a one-year period of restoration to ministry, as prescribed by my denomination, and now was going to preach during a Sunday service at Covenant Life, and then meet with people in a town hall style meeting.  So, my nervousness was greater than it would have been for a normal Sunday.
What Happened?  Someone gets sick
We were singing a song, just before I was to go up on the stage and begin my message, when a woman in the second row from the front became ill.  She shook a bit, and then slumped over onto her husband, who was sitting next to her.   It was, as you can imagine, an uncomfortable moment.  I was thinking about preaching, and frankly, I was barely aware of what was going on.  So, what do you do when someone gets sick during the service?
What did I do?
Fortunately, the church had a protocol for just such moments.  A man who was responsible for the greeting team was told by someone that there was a problem.  He went to the family, then helped the husband lead the woman out (she had regained consciousness at that point), and from there they called an ambulance to come get her.  It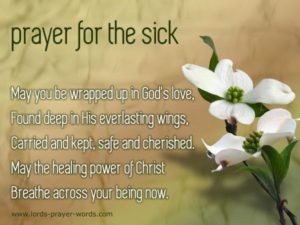 was all done with incredible efficiency, and since the person walked (with assistance) out, it seemed like less of an emergency.  So what did I do?  I paid little attention to the event, and started into my prepared presentation.
Would I do it the same way again?  I'm not sure.  If I had known the people better, I probably would have stopped to make sure she was okay before going on with the service (she was fine).  Actually, I was kind of like what they call a "deer in the headlights", frozen and didn't know what to do.
Another time when someone got sick
After I became the pastor of that church, we had another occasion when someone dropped over during the service with a suspected heart attack.  I was glad that there was a protocol in place.  Once again, there was a head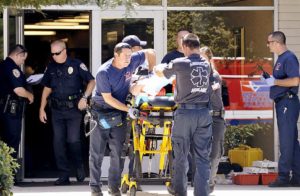 greeter who became aware of the situation.  Then there was a medical professional who right away came to the person, who was now on the floor.  Other medical professionals joined him to make the person comfortable and do an initial assessment while we waited for the ambulance that had been called.
This time I didn't just go on with the service.  We stopped everything, and gathered in small groups to pray for the person, known by many in the congregation.  The paramedic team arrived within a short time, and they evaluated and prepared the person for transport.  While they were doing that, we judged that the situation was too traumatic to go on with the service as if nothing had happened, so the people were ushered out in an orderly way.
So what will you do?
The likelihood of someone getting sick just before or while you are preaching is pretty good, especially if you have older people in your congregation.  What will you do?  This post is not directly about preaching, but it is about the preaching/worship event.  Have a plan in place.
https://www.preachingacts.com/wp-content/uploads/2020/04/20070307_full_en.gif
271
360
Bruce Ballast
https://www.preachingacts.com/wp-content/uploads/2018/10/CLI.vector-Preaching-Logo-300x125.png
Bruce Ballast
2020-04-06 23:49:12
2020-04-06 23:49:12
When Someone Gets Sick