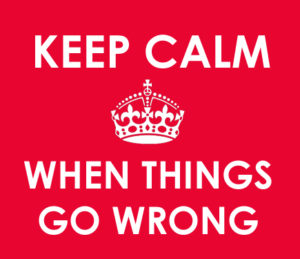 Preaching When Someone Makes A Scene
How do you go about preaching when someone makes a scene in the service?  That's the theme of this blog.  If you are a regular reader, remember that we are looking at what to do when things go wrong.  This link will give you the first in the series, if you're interested.
Someone Makes  A Scene
In the church that I served in California we had several counselors.  These men and women were faithful in bringing their faith into the sessions with their clients, and as a result, many of the clients began attending worship services at our church.  Most of the time, this was a delightful and joyful experience, as we got to see God bring healing into wounded peoples' lives.  But there was one time.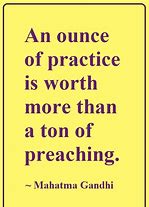 I was doing a series of messages about the fruit of the Spirit.  Each week, I would reflect in the sermon on one aspect of the fruit (love, joy, peace, patience, kindness, goodness, gentleness, faithfulness, and self-control).  On that memorable Sunday, I was preaching on kindness.  I reflected on the fact that God says that his lovingkindness is everlasting.  I defined kindness as doing the comforting thing, the action that would bring blessing in someone's life.  And then I encouraged the people to think about kindness, and to do random acts of kindness.
It was a pretty bland sermon, as I remember.  But one woman apparently didn't think so.  Just as I was ending my message, she stood up, threw dozens of pieces the weekly bulletin (which she had torn into small pieces) at the people around her, and stomped out, swearing all the way.  How do you continue preaching when someone makes a scene like that?
What Do You Do When Someone Makes a Scene?
So what do you do?  Here's what I did, and what someone else in the congregation did to rescue the situation.
I quickly brought the message to an end, and sat down.  In the order of worship, giving the offering followed right after.  So, I then sat down as deacons came forward and began passing the offering plates.
There was kind of a shocked silence in the room.  I was sitting there wondering what I could do or say that would bring some resolution for people, or some plan of action.  But once again, I was just frozen.  And so, I had concluded that the best thing to do was to bring the service to a conclusion, and then contact the woman.
The Perfect Response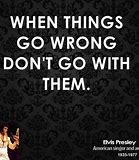 It was then that a member of the church, a man who had been a pastor, walked up onto the stage.  He took the microphone off the podium and said to the people, "We've just heard a sermon about being kind to people.  I suspect that this lady hasn't had much kindness in her life.  During the offering, I was sitting there thinking about how I could change that, could express kindness to her.  I've thought of a few ways, but decided that some of you might have better ideas.  If you'd like, please meet me in the social hall right after the service.  We'll talk about what we can do to show God's kindness to this person."
Wow!  I wish I had thought of that!
About a dozen people met together and plotted.  They sent cards, flowers, called, met for coffee with her, prayed with her, and basically loved her.  The bottom line is that she came back to our church.  She worshipped with us.  A small group continued to care for her.  And she, and the church, learned about kindness together.  It was probably the best sermon illustration that I ever had.
Reflection
Here's a link to pithy comments on kindness.  My favorite is this one, by Mother Theresa.  She, of course, dedicated her life to the expressions of kindness to the dying in Calcutta.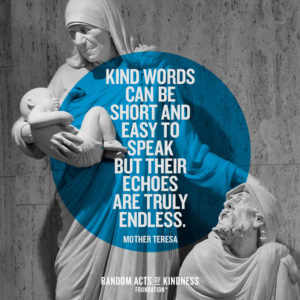 Preaching when someone makes a scene is challenging.  However, it is an opportunity for you, and for your church, to make a powerful difference in the life of someone who is likely hurting.  What would you do in this situation?  How will you respond when someone tries to take over the worship service?  If someone shouts at you, challenging a point you made in your message, how will you react?  It's going to happen sometime.  You can count on it.  Spend a few moments in prayer right now, asking God to preparing you for that moment.
https://www.preachingacts.com/wp-content/uploads/2020/04/KeepCalm-300x259-1.jpg
259
300
Bruce Ballast
https://www.preachingacts.com/wp-content/uploads/2018/10/CLI.vector-Preaching-Logo-300x125.png
Bruce Ballast
2020-04-14 14:39:37
2020-04-14 14:39:37
Preaching When Someone Makes a Scene