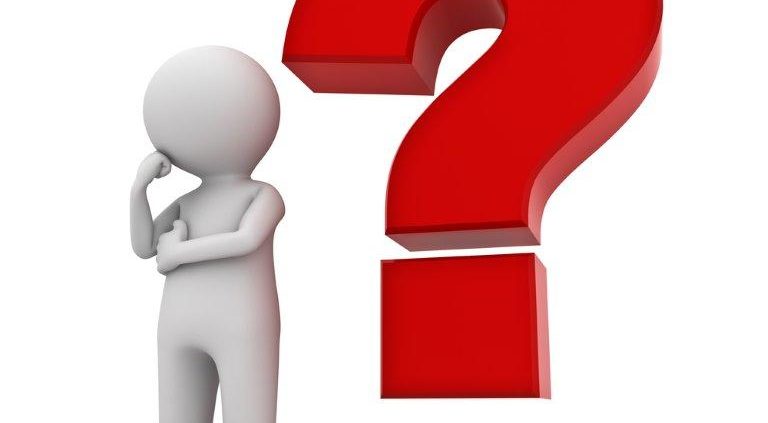 Questions Before Preaching
Another way to prepare to preach is to ask specific questions as you go through the preparation process.  In this post today I want to look at questions to ask when you are preparing to preach.  The purpose of asking questions like these is to help you think through the purpose and direction of the message.  So, what questions do you ask?  I've mentioned Ed Rowell before, the author of Preaching with Spiritual Passion.  The context in that post was what led him to preach with a greater degree of spiritual passion.  Here I'm going to share a slightly revised version of the questions that he asks when preparing a sermon.
In one sentence, what is this sermon about?

This is a great question to ask in your sermon preparation.  Think of it this way: if someone were to ask you what you are preaching about this Sunday, would you be able to answer in one sentence?  This question forces us to think through the primary theme of the message.  Andy Stanley, another well-known American preacher, calls this his one point.  Here is how he puts it:
"EVERY TIME I STAND TO COMMUNICATE, I WANT TO TAKE ONE SIMPLE TRUTH AND LODGE IT IN THE HEART OF THE LISTENER. I WANT THEM TO KNOW THAT ONE THING AND KNOW WHAT TO DO WITH IT." – ANDY STANLEY
This doesn't mean that you can't have sub-points, but it does mean that your sermon will be best if there is a laser-focused emphasis on one great truth.
What do I want my listeners to know?
In the words, what information do they need to have before he or she can act on the truth of the God's Word?  For instance, when I preach on forgiveness, I want people to know several things before they can act.  I want them to know that it is hard to forgive, but it is also commanded by God.  I want them to know that forgiveness is a process, not a one-time act.  And I want them to know that forgiveness will bring them freedom and joy in their lives.
I would also want them to know that forgiveness, as defined by Lew Smedes in his now-Classic book, Forgive and Forget, defines three things that need to happen if you are going to forgive:
We hurt
We hate
Then we heal.  Healing happens when we give up our right to revenge, do a spiritual surgery and separate the person from the hurt, or, in Smedes' words, we see the humanness of the person who hurt.  Then we wish them well.  This allows healing to begin.
So think through this question to ask as you prepare your message.
What do I want them to do?
This is another great question to ask in your preparation.  It makes you think about application, or how you want people to respond to the message.  In the example of forgiveness above,  I want them to commit to beginning the process, and to share their desire to forgive with at least one other person who will pray for them.
What do I want my people to become?
This question is truly challenging.  It forces us to picture someone in our congregation, and then picture them putting the principles that I am teaching to work.  What will happen to them if they do what I'm suggesting?  What will that person become in his work, in his family, in his church?
How does this sermon fit in with the larger vision of the church?
The final question to ask is this one about the larger vision.  In other words, how does this sermon push the vision, the long-range plan of our church forward?  That's assuming that you have a long-range plan and vision, of course (If not, see the CLI class on leadership).
These questions, then, will help you focus your preparation toward great sermons.
For an alternate list of questions for preparation, follow this link to see the 7 questions that Francis Chan asks before he preaches
https://www.preachingacts.com/wp-content/uploads/2019/01/question.jpg
768
768
Bruce Ballast
https://www.preachingacts.com/wp-content/uploads/2018/10/CLI.vector-Preaching-Logo-300x125.png
Bruce Ballast
2019-01-20 21:43:17
2019-01-20 21:43:17
Questions to Ask