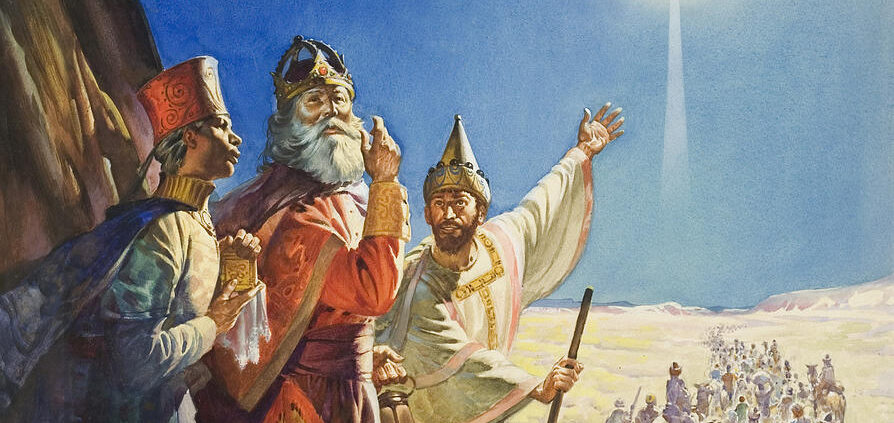 Preaching on Epiphany Sunday
Advent and Christmas are over, as of this writing.   Soon the New Year will be over as well.  Those are often subjects for preaching, as we have seen.  There is one more holiday during this season that you can preach on,  one that I never acknowledged in my childhood.  It is the Sunday of Epiphany.  Preaching on Epiphany Sunday is another opportunity to share the Good News with your hearers.
Epiphany Described
For those of you who haven't celebrated this aspect of the Christmas Season, here is a brief explanation of the holiday as reported by the Encyclopedia Brittanica: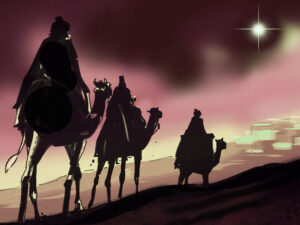 Epiphany, also called Feast of the Epiphany, Theophany, or Three Kings' Day, (from Greek epiphaneia, "manifestation"), Christian holiday commemorating the first manifestation of Jesus Christ to the Gentiles, represented by the Magi, and the manifestation of his divinity, as it occurred at his baptism in the Jordan River and at his first miracle, at Cana in Galilee. Epiphany is one of the three principal and oldest festival days of the Christian church (the other two are Easter and Christmas). Roman Catholics, Lutherans, Anglicans, and other
Western churches observe the feast on January 6, while some Eastern Orthodox churches celebrate Epiphany on January 19, since their Christmas Eve falls on January 6. In the West the evening preceding Epiphany is called Twelfth Night. The time between December 25 and January 6 is known as the Twelve Days of Christmas. Epiphany is celebrated with special pastries in many countries, and children often receive small gifts in their shoes in honour of the Magi's gifts to the infant Jesus. The holiday also has a number of traditions involving water as a reflection of Jesus' baptism, including the blessing of houses with holy water.
Preaching On Epiphany
There is no better place to go for preaching on Epiphany Sunday (which is January 8 this year) than to Matthew 2:1-12, the story of the Magi visiting Jesus.  There are, of course, many approaches to this passage.  I will suggest one that might work for you.
Introduction
It's a great time to preach on this passage, especially since the new James Webb telescope has been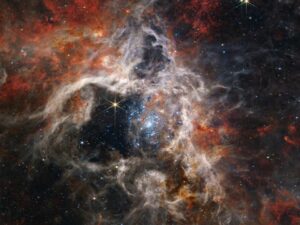 presenting pictures for months.  You could show pictures taken from space and talk about how difficult it would be to pick out one new star among the billions out there.  Or you could talk about the two Voyager spacecraft that  left our solar system.  You could even talk about a Dutch company called "Mars One".  They are planning to put people to live on Mars!   The company is now defunct, by the way.  I'm going to begin with the story of that company, because the point that I will make is that they made an ultimate decision.   Over 1000 people applied to be candidates to go live on Mars, when they knew they were never coming back!
The Wise Men, or Magi, made a decision to set out on a far journey, so far that they might not make it back.  Who are the Wise Men?  There are many opinions about who they might be.   If you want a thorough treatment, here's an article from TIME magazine that reflects on these people.
The reality is that we don't really know who they were.  the Bible doesn't mention them as "Kings".  That designation didn't come until the 2nd Century.  We don't know how many there were.  It's only because of the fact that they gave three gifts that we think there were three of them (that and the song, We Three Kings Of Orient Are). Likely they were from Persia and knew about the predictions of a Jewish King because of the Jewish exiles that lived in that area.
The Main Point
The main point of this story is that God said from the beginning of the Christmas story that the Good News was for everyone, not just for the Jews.  This is one of the main points of preaching on Epiphany Sunday that you can use.  The Israelites often forgot the many passages in the Old Testament that God called them to be a light to the Gentiles.  But here it is in a graphic presentation.  Jesus' coming was for all people.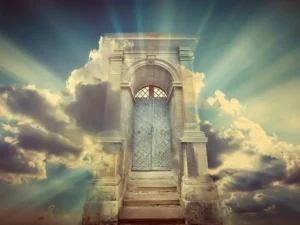 There's an old joke about a person who went to heaven, and met St. Peter at the gates.  St. Peter was taking him on a tour of the various areas of heaven when they came to a large room with the door tightly closed.  Peter whispered, "quiet here".  After the room was passed, the new person in heaven asked, "Why did we have to be quiet there?"  Peter answered, "O, that's the room where the (insert denominational name) people are.  They think they're the only ones up here."
The Angel that appeared to the shepherds gave a similar message.  They said that this was "Good News for all the people."  All the people.
Some people have a tendency to doubt their faith at times.  There are those who feel like the message is not for them.  In our world today, Christianity sometimes is pictured as an American faith.  No, this message is for all the people.  One man that I knew lived a pretty awful life.  He felt that he had disqualified himself from ever experiencing heaven, because he had caused so much hell on earth.  God got through to him, and he lived a glowing life because of the joy that he had as he realized that it is for all.
Tell them!
Conclusion
This is a great time for an invitation.  You can begin with Robert Frost's great poem, "The Road Not Taken".  It describes a person making a big decision (note the wrap back up to the introduction):
Two roads diverted in a yellow wood, and sorry I could not travel both and be one traveler,
Long I stood and looked down one as far as I could to where it bent in the undergrowth; then too the other, just as fair….
Frost concludes the poem by saying,
I shall be telling this with a sigh, somewhere ages and ages hence.  Two roads diverged in a wood, and I–I took the one less traveled by, and that has made all the difference.
Invite your hearers to make the choice to worship and to follow Jesus.  Enjoy preaching on Epiphany Sunday this year.
https://www.preachingacts.com/wp-content/uploads/2022/12/the-three-wise-men-james-edwin-mcconnell.jpg
900
894
Bruce Ballast
https://www.preachingacts.com/wp-content/uploads/2018/10/CLI.vector-Preaching-Logo-300x125.png
Bruce Ballast
2022-12-27 14:44:37
2023-01-04 14:38:07
Preaching on Epiphany Sunday