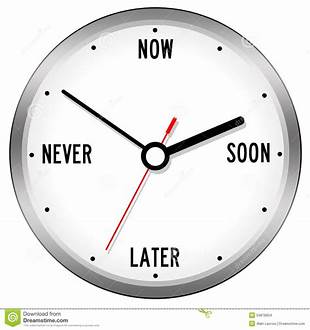 Preaching At The Turn Of The Year
This post is being written in 2022.  Christmas is on Sunday this year.  We reflected in recent posts about preaching during Advent.  Today we turn to preaching at the turn of the year for our subject.
Looking Back At The Turn Of The Year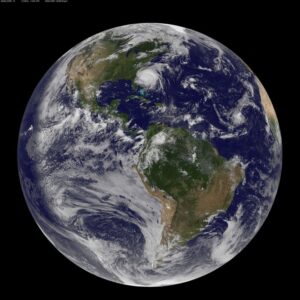 The new year is usually a time for looking back.  If you are going to preach on that subject, here's some information for your introduction.  In the past year, here are some of the events that have characterized our world.
The War in Ukraine had impact around the world through loss of Ukraine's crops, as well as the economic impact of sanctions on Russia
The Covid pandemic continues.  At this writing, large numbers of people are dying once again from this virus.
Inflation put restrictions on what people could buy.
Weather is always a big story.  We are reminded in this past year that climate change is real, and is impacting life around the globe.  This year we saw droughts that threatened the life of people in Africa, heat waves that took life in many countries, and snow storms that stopped normal life.  Floods in Pakistan spread over a huge percentage of the country, killed 1,391 people, and did over 30 billion dollars in damage.
Queen Elizabeth died.
It is obvious that the year just past changed life for most of the people on the planet.  Preaching at the turn of the.  is very important this year.
Preaching on January 1
What will the new year bring?  Predictions are always interesting.  They rarely come true.  In 1967 a group of people was asked to imagine what changes would happen by the turn of the century.  The prediction was that by the year 2000 the average American work week would only be 22 hours long, and that we would only work 27 weeks per year.  The idea was that new technologies would take over more and more of our work.  Here is a report on those predictions, along with video if you want to use that.
A Passage for Preaching At The Turn Of The Year
Here are 3 short verses from Ephesians 5 that point us to what preaching at the turn of the year might look like:
15 Be very careful, then, how you live—not as unwise but as wise,16 making the most of every opportunity, because the days are evil.17 Therefore do not be foolish, but understand what the Lord's will is.
Point 1: The Character of Time
Time is fleeting.  Recent reports out of MIT (Massachusetts Institute of Technology) tell us of a variety of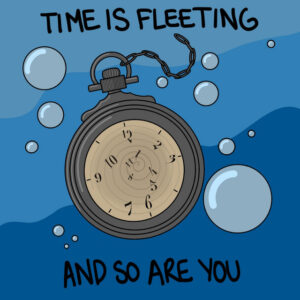 attempts to create a "clock" that will tell you how long you have to live.  The idea is that you will be able to better plan out your life if you know how long you likely will live.  However, imagine if you knew you only had one year to live.  What would that do to your plans?  I have a brother who quit his work as the director of a ministry when he read a book about people who knew they had less than 2 years to live.  He realized anew that he didn't want to be doing what he was doing if time was fleeting.  He went back into church planting.
Here is another verse to use in describing the fleeting character of time:  Psalm 39 is the source.
4 "Show me, Lord, my life's end
    and the number of my days;
    let me know how fleeting my life is.
5 You have made my days a mere handbreadth;
    the span of my years is as nothing before you.
Everyone is but a breath,
    even those who seem secure.[b]
6 "Surely everyone goes around like a mere phantom;
in vain they rush about, heaping up wealth
without knowing whose it will finally be.
Point 2: Time Brings Opportunities
A second point is that tie gives you opportunities, but you must set priorities.  "Make the most of every opportunity" is the admonition of Paul, the author of Ephesians.
I came across a book  by a statistician who indicated how most people will spend their time if they live to be 70 years old in the United States:
3 sold years to gain an education
6 years eating (pro-rat3ed out to 24 hours per day)
4 years talking with others
1 year sick or recovering
14 years of your life working day and night
5 years in an automobile
24 years sleeping
3 years reading books and magazines
10 years watching television.
Interesting!  What about time in church?  Bible study?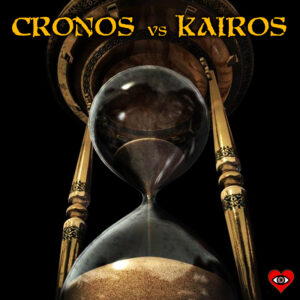 The ancient Greeks had two words for time: Chronos, which means chronology, the passing of one minute to the next.  The other word, Kairos, means the opportune moment.  As you look ahead, God will give you kairos times.  You need to seize them.
Preach About God's Will At The Turn Of The Year
Paul says that we should "know what the will of the Lord is…"    In other words, spend time this year developing your relationship with God through Bible reading and study, as well as prayer.  Spend time with other Christians. Do something that serves the Lord.
Conclusion
You have 365 days from January 1.  What will your year look like?
Have fun preaching at the turn of the year this January 1
https://www.preachingacts.com/wp-content/uploads/2022/12/OIP.WNBHMgExNfaALufwVr81HQHaH6.jpeg
330
310
Bruce Ballast
https://www.preachingacts.com/wp-content/uploads/2018/10/CLI.vector-Preaching-Logo-300x125.png
Bruce Ballast
2022-12-20 15:50:06
2022-12-20 15:50:06
Preaching At The Turn Of The Year