Stewardship Sermons
We've been looking at how to talk about money in this series of blog posts.  Here's a link to the first in this series.  Today we will look at some ways to approach preaching on this sticky subject of money under the theme of Money Talks for Preachers.
Money Talks is the title of an article in Time Magazine, dated November 11, 2019.  The article talks about a fact that has been well-known: the #1 reason for fighting between couples is money.  But what I found fascinating is that the article begins with a story about a couple who were fighting over use of money, and the solution to their fight was watching a video seminar that was produced by Ramsey Solutions called Money and Marriage.  What's surprising about that?  Simply this: Time Magazine is not a Christian publication, but Dave Ramsey is a Christian who espouses Christian principles in every area of his ministry.
This illustrates one of the primary ways to approach preaching about money, as we'll see in a moment.
There is wisdom, when talking about money, to preach in a series.  With a series of messages you are about to more fully develop your subject.  A one-time message can be easily overlooked in your annual preaching schedule.  So, if you are in a setting where you preach regularly, consider a series of messages on the subject.
Money Talks For Preachers–Wise Advice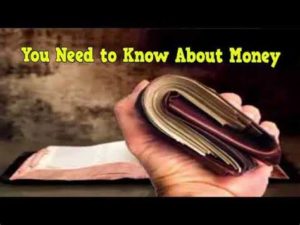 One way to approach preaching about money is to focus on the wise advice in Scripture about how to use money.  That's what Dave Ramsey did in his video cast about marriage.  Just as there is wisdom in the Bible about family life, about how to interact with culture, and about human values, there is wisdom about money in the Bible.  Here are a couple of money talks for preachers by two effective preachers.
Jeff Strite did a series of messages on the wise use of money with the following titles:
Does your money own you?
How did I get into this mess?
Turning off the tap.
Invest in your GRA.
Here's a link to these messages.
Another good preacher named Brian Bill did a series of messages with this same theme.
Finding worth in your work
Mastering your money
Giving with grace
Celebrating God's provision
You can find these messages at this link.
Money Talks for Preachers About Stewardship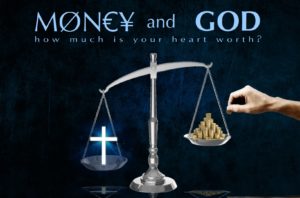 Another way of approaching money talks is to preach about stewardship.  In other words, this is not just a study about wise use of money.  Rather, it is a presentation of the requirements of discipleship.  Christian Cheong, a pastor in Singapore, did a series in this style with the following titles:
The Trust Fund
The Ninety Percent
It's About Time
Invest Your Life
The Heart of Stewardship
You can find those messages here.
Money Talks For Preachers on Vision
A third way to approach preaching about money is to challenge people to give for a particular cause.
I have been through 6 building campaigns during my years of ministry.  For each of them, there was a period when we asked people to give of their money to the cause of expanding the influence and capacity of the church.  The most challenging time was when the church I served in Southern California was going through a six year relocation.  During that time we were seeking to move to a growing area of our community, and we knew that it would be costly.  Over that six year period we had three distinct "campaigns", asking people to commit their resources to making the future of the church possible.  During that time I found resources for preaching in Nehemiah, Ezra, and in I Chronicles 29.  In each of these sections of Scripture people are challenged to move the Kingdom cause forward by giving of themselves.
So, in conclusion, don't hesitate to preach about money.  It is a vitally important subject, and there are ways to do it that won't seem like you're putting pressure on people to get at their cash.  Rather, it will be a response to what God has done and is doing.
https://www.preachingacts.com/wp-content/uploads/2019/11/7719-960x350.jpg
350
960
Bruce Ballast
https://www.preachingacts.com/wp-content/uploads/2018/10/CLI.vector-Preaching-Logo-300x125.png
Bruce Ballast
2019-11-21 16:08:36
2019-11-21 16:08:36
Money Talks For Preachers