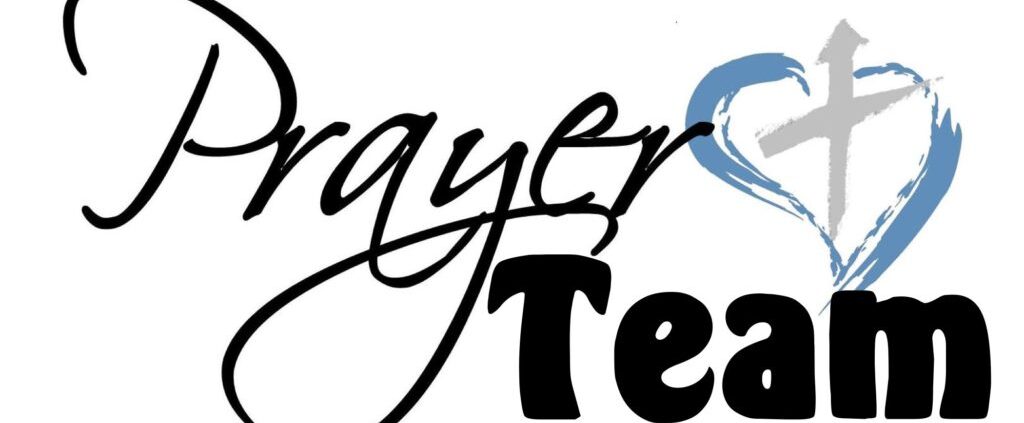 Gathering Prayer Support As A Preacher
In the last couple of posts, we've looked at the importance that the Apostle Paul placed on having people praying for him.  In this post we're going to consider how to go about gathering prayer support as a preacher for yourself.
Gathering Prayer Support in Three Levels
Some time ago in this blog I introduced the idea of three levels of prayers.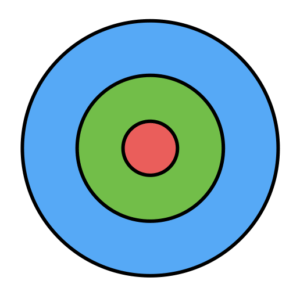 I first learned of this from Peter Wagner, one of my teachers at Fuller Theological Seminary.  Let's review the various levels of pray-ers.  In the image here you see the Red center.  That represents the Intercession 1 level.  These people who will support you with prayer are the most intimate prayer supporters, the ones with whom you are able to share anything and everything.
The green level represents the Intercession 2 level.  These are people with whom you are able to share the general prayers for you as you engage in your ministry.  I'll share more in a moment how I arranged for these people to be praying for me and how I chose them.
The Blue level represents Intercession 3 level.  These are the people who pray generally for you.  Their prayers tend to be less specific, and likely aren't a daily exercise for them.
How To Recruit Prayers in Three Levels
Gathering Level 3 Pray-ers
Let's look at gathering prayer support as a preacher on the outer level first, the blue, general prayer support pray-ers.   To recruit this level of prayer support I would make a general announcement about how important prayer is to the life of the church and the success of the pastor.  I also shared the story by Tony Campolo about the choice of a new pastor for his church.
Praying for preachers produces power in sermons. Tony Campolo learned this lesson well when his church called a new pastor. As with most churches, there was a search team charged with the task of finding the person who would lead them after the long pastorate of a well-known, influential pastor. Not only was his previous pastor well-known and influential, he was a great preacher. So, imagine Campolo's surprise when the search team recommended a man who had just graduated from seminary! He was still learning preaching!
Campolo spoke to the chairman of the committee about his concerns. He said that the church needed an experienced pastor/preacher, and made his views known pointedly and with emphasis. They deserved someone great, said Campolo. The chairman of the search team, a man of great faith, responded to Tony with words he took to heart. He said, "But Tony, we're going to pray him great."
And I would remind people occasionally while preaching about the importance of praying for the ministry.
Gathering Level 2 Pray-ers
Because I believe prayer is important, I would write a list of things to pray for me in the coming week.  On this list I would include my schedule.  Of course, I didn't share with whom I was counseling to these prayer support people, but I did include meetings that I had, when I would be working on a sermon, and when I would be writing.  I shared my travel schedule when I was engaged in denominational business.  And I wrote issues that the church was facing at the present time.
So, who got this list?  Anytime someone said to me, "I'm praying for you," I would say, "I put out a list of prayer needs each week, if I sent that to you, would you pray for me?"  I always got a "yes" from such people.  I also added to the list anyone recruited by these people to pray.  In the last church that I served full-time we had a woman who was committed to prayer, gathered people to pray, and recruited people to pray for me.  Anytime she asked, I would add them to the list, which I sent out as an email.
Gathering Level 1 Pray-ers
When you are gathering prayer support as a preacher this is where things get a little complicated.  And because this level is so important, I'm going to reflect on that more in the next post.  Stay tuned.  Here's another view.
https://www.preachingacts.com/wp-content/uploads/2023/06/prayer-team-logo-1024x585-1.jpg
585
1024
Bruce Ballast
https://www.preachingacts.com/wp-content/uploads/2018/10/CLI.vector-Preaching-Logo-300x125.png
Bruce Ballast
2023-06-21 20:47:56
2023-06-21 20:47:56
Gathering Prayer Support As A Preacher