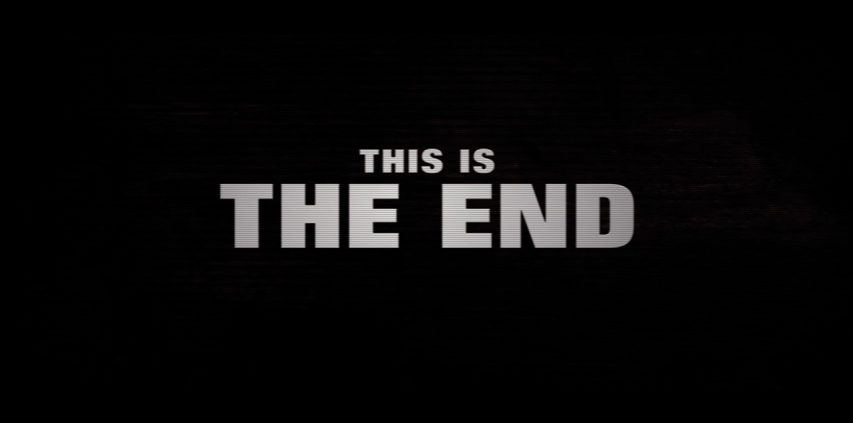 Ending Well
We have been considering the importance of conclusions.  This link will connect you to the first post in this series.  Today we continue with examples about how to conclude your messages effectively.  Ending your sermon well is key to how people will remember your message.
We have seen that it is effective to connect with your introduction, especially if you can do something similar to telling "the rest of the story."  We've also considered some actions that could conclude your message in a power-packed way.  Telling a story that sums up your message is also very effective.  Here are some other ways of ending your sermon well when you preach.
Ending Your Sermon Well Can Be Done With An Appeal
I love this cartoon.  It makes the point that ending well requires that you seal the deal.  That is true in other areas of life as well.  When I was first in ministry, I realized that I was pretty bad at sealing the deal when it came to evangelism.  I would do a Bible study with prospective converts, and hope that they would respond to the  invitation printed into the material I used to receive Jesus Christ.  Something in me was hesitant to put it on the line and ask people to pray to God, opening their hearts to the love and the lordship of Jesus.  I just wasn't good as a closer.
The Appeal Conclusion to a Sermon
I've seen the same thing happen with preachers who gave a sermon that should have ended with an appeal for response.  I think of one pastor in particular who was in a fundraising mode as the congregation was involved in a building program.  He came down to the close of a very good message on stewardship, making the case from Scripture that we are not owners, we are stewards of all that we have.  Jesus is the owner.  It was a great setup for him to end well by taking an offering of money and pledges for their building program.  He didn't.  He, like many of us preachers, was hesitant to speak about money.
When the message leads to an appeal ending your sermon well means this: make the appeal, trusting the response to God.
Ending Your Sermon Well With Scripture
In a previous post I mentioned Rachal Blom.  She is a specialist in youth ministry, and blogs about preaching in a youth setting.  In one of her blogs, she talks about being asked to speak at a youth service that was themed, "He Reigns".  As she put it, "I made a point about being a subject in God's Kingdom, and honoring Christ as King.  I ended with these words from Revelation 19:6, 7a: 'Then I heard what sounded like a crowd, like the sound of a roaring waterfall, like loud peals of thunder.  I heard them say, 'Praise God!  For the Lord, our Almighty God, is King!  Let us rejoice and be glad; let us praise his greatness!' (Good News Bible)".
That was a great call for a service with that kind of theme!
Sometimes quotes from Bible translations or paraphrases like The Message are particularly effective for this purpose.
In the next post I'll conclude this consideration of effectively concluding your sermons.
https://www.preachingacts.com/wp-content/uploads/2019/09/This-Is-The-End-poster.jpg
480
853
Bruce Ballast
https://www.preachingacts.com/wp-content/uploads/2018/10/CLI.vector-Preaching-Logo-300x125.png
Bruce Ballast
2019-09-14 22:08:47
2019-09-14 22:08:47
Ending Your Sermon Well