A Sense of Duty Gives Motivation for Preaching
Motivation is important.  That's something that we have been looking at in this series of posts, starting with this one.  In this post, we're going to see that a sense of duty gives motivation for preaching our hearts out.
The Sense of Duty In The Military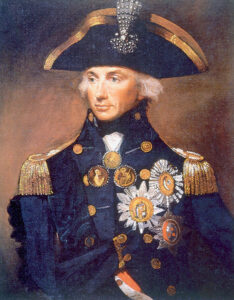 I am a lover of history, and therefore find many illustrations in the characters that make up the stories of the past.  One such person is Admiral Lord Nelson.  At the Battle of of Trafalgar in 1805, Admiral Nelson sailed his ship, the Victory, against a combined naval group made up of French and Spanish ships.  At the start of the fight, Nelson sent this message to his commanders and sailors: "England expects every man to do his duty."  Later that day, as he lay dying on the deck of the Victory, after being wounded by a sharpshooter, he said, "Thank God, I have done my duty."
A Sense of Duty Motivated Paul the Apostle
Duty was obviously important to Lord Nelson, and it motivates many people in the military to win decorations for bravery and for success in battle.  But does duty every motivate the preacher and pastor?  Read this statement of the Apostle Paul on his motivation for doing what he does in ministry.  Paul tells the church in Corinth that he has a right to expect financial and other support for them.  Yet, he says, he doesn't exercise this right.  Here are his words in Chapter 9 of I Corinthians:
15 But I have made no use of any of these rights, nor am I writing this so that they may be applied in my case.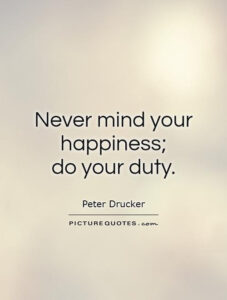 Indeed, I would rather die than that—no one will deprive me of my ground for boasting! 16 If I proclaim the gospel, this gives me no ground for boasting, for an obligation is laid on me, and woe to me if I do not proclaim the gospel! 17 For if I do this of my own will, I have a wage, but if not of my own will, I am entrusted with a commission. 18 What then is my wage? Just this: that in my proclamation I may make the gospel free of charge, so as not to make full use of my rights in the gospel.
Did you catch that?  He does what he does out of a sense of obligation that is laid on him.  He does it because he has been entrusted with a commission to preach.
Does Your Sense of Duty give motivation for preaching?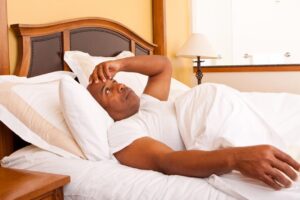 There is an old story about a man who refused to get up on Sunday morning.  His wife called him and said, "It's time to get up and get to church!"  He refused, even after several attempts on the part of his spouse.  Finally, his wife went upstairs and said, "You have to get up and get ready for church.  You're going to be late!"  He responded, "I don't want to.  It's boring, and I don't like all the people there, and I don't think they like me, either!"  His wife replied.  "But you're the pastor, and they expect you to be there!"
There are times when we are motivated, as we've seen, by a deep sense of gratitude.  Sometimes  a sense of being privileged can pull us forward.  But there are times when those won't do it.  You've probably been there.  There are times when you are tired, when criticism has stung, or when it feels like nothing is happening.  What will drive you forward then?   That's when your sense of duty can make a huge difference.
A Building Program
I faced this motivation during the second fundraising campaign for a building expansion.  It seemed that the need for money took the place of the aspects of ministry that I enjoyed the most.  Some people were critical of the decisions made to go forward with such a large project.  I remember going away for an overnight retreat to look at my motivation.  I told the King of the Church that I didn't want to do this anymore.  He reminded me that I was under call and obligation, and I found that a sense of duty gives motivation for preaching to tired people.
Remind yourself today that God has called you and give you a commission.
https://www.preachingacts.com/wp-content/uploads/2022/09/570444-John-Quincy-Adams-Quote-Duty-is-ours-results-are-God-s-scaled.jpg
1440
2560
Bruce Ballast
https://www.preachingacts.com/wp-content/uploads/2018/10/CLI.vector-Preaching-Logo-300x125.png
Bruce Ballast
2022-09-26 20:03:53
2022-09-26 20:03:53
A Sense of Duty Gives Motivation for Preaching