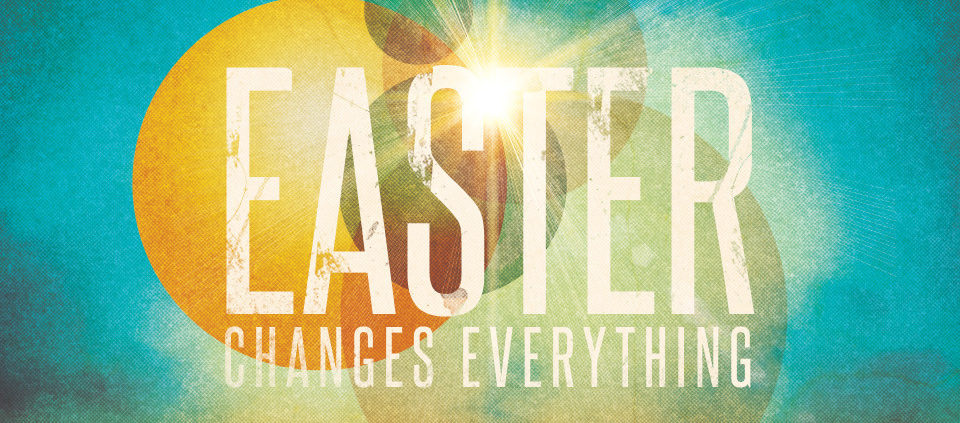 Themes for Preaching on Easter Sunday
In the last post, I looked at a couple of tips for having an impactful Easter Sunday service.  In this post, we are going to turn to some themes for preaching on Easter Sunday in your church.  These suggestions are meant to spur your thoughts once you "read your audience", as suggested in my last post.
New Life Is Possible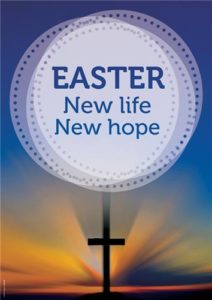 One of my favorite themes for preaching on Easter Sunday is the idea that people can have a new life.  I have had the privilege of serving in churches where people with some pretty colorful backgrounds have learned about God's love for them.  So many people came to mind as I wrote that last sentence.  I think of a women who came  to our church because her life was a mess.  She was unmarried, pregnant with her second child (not the same father), and sported several rather prominent tattoos.  She was looking for a new life.  The story of the resurrection was a great motivation for her to come to Jesus.
This is the way Paul puts it in Romans 8, the greatest chapter in the Bible (in my opinion):
3 Or don't you know that all of us who were baptized into Christ Jesus were baptized into his death? 4 We were therefore buried with him through baptism into death in order that, just as Christ was raised from the dead through the glory of the Father, we too may live a new life.
Do you have people who need reminding that change is possible?  There are many other passages that point to this theme, as well as the experience of tax-collectors, adulterers, prostitutes, etc. in the Bible who found Jesus to be the source of new life.
Sin Can Be A Theme for Preaching On Easter Sunday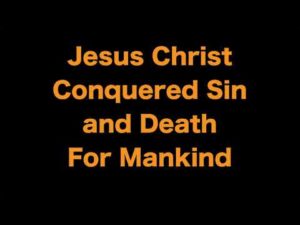 The greatest chapter in the New Testament explaining the resurrection is, of course, I Corinthians 15.  Here's how the Apostle Paul introduces the subject in the first few verses:
15 Now, brothers and sisters, I want to remind you of the gospel I preached to you, which you received and on which you have taken your stand. 2 By this gospel you are saved, if you hold firmly to the word I preached to you. Otherwise, you have believed in vain.
3 For what I received I passed on to you as of first importance[a]: that Christ died for our sins according to the Scriptures, 4 that he was buried, that he was raised on the third day according to the Scriptures….
Note that the essence of the gospel involves the resurrection as the capstone for the gospel.  But the fact that Jesus died for our sins is also  "of first importance".   Many theologians say that the resurrection was the approving stamp of God the Father on Jesus' work on the cross.
So preach it!  Many are struggling with guilt, both legitimate and illegitimate.  What a refreshing thing to preach!  Our sins are gone, done, paid for!  This is one of the great themes for preaching on Easter Sunday morning.
Hope of Heaven as a Theme for Easter Sunday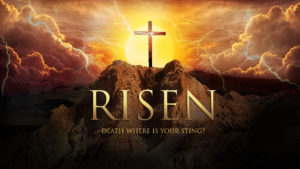 Of course, the fact that Jesus conquered death means that we will, too.  I recently did the funeral for a sister-in-law who was just a few months older than I am.  Her great challenge in life was that over the last almost six years of her life she experienced the decline of dementia.  Gradually she lost the ability to even know my brother, her children or grandchildren.  Easter is a great time to declare that
The one who believes in me will live, even though they die…. (John 11:25) 
Those who have lost loved ones to death will be especially appreciative, as well as those who are facing death themselves.
If you want to explore more themes for Easter, here is the blog by an Anglican pastor who kept track of all the themes on which he preached on Easter for many years.
Blessings as you prepare for the greatest day in the history of the world.
https://www.preachingacts.com/wp-content/uploads/2021/03/Re2b409ffacc7f213c2d68edfadfbec3e.jpeg
489
960
Bruce Ballast
https://www.preachingacts.com/wp-content/uploads/2018/10/CLI.vector-Preaching-Logo-300x125.png
Bruce Ballast
2021-03-23 18:06:54
2021-03-23 18:06:54
Themes for Preaching on Easter Sunday