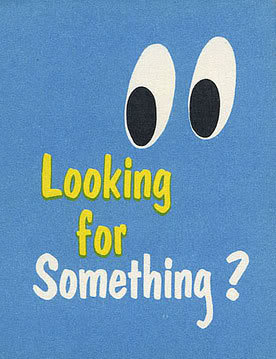 Searchfor the Right Illustration
In the last post, we looked at the fact that illustrations open windows for listeners.  In this post, and the ones that follow, we will to learn how to search for the right illustration when you prepare your messages.
As a reminder, we are exploring the TULIP of good preaching.  We've seen that a "good" sermon should be Therapeutic, or focussed on the felt-needs of your congregation.  It should also have an element that is Unconventional, a surprise to the listener.  A good sermon also is Lucid, or clearly understood, with language appropriate to the audience.  And in the last post we considered why we should use illustrations in our sermons.
What Makes An Effective Illustration?
So what does it mean to illustrate well?  Obviously, the first reality is that the illustration should fit the point you are trying to make.  It is a temptation, once you catch peoples' attention or get them to laugh, to make that your goal.  That is not good preaching.  The goal is to open the window for people on your point, and allow them to connect with Scripture on an emotional, as well as intellectual basis.  Search for the right illustration when you preach, one that is related to the point, and helps people understand more fully what you are saying.
What Kinds of Illustrations Work?
That's a good question.  The list of kinds of illustrations is great.  I'll list some here (and probably in the next blog as well) that I have found particularly effective.
Personal Stories
When you share your own experience, you'll find that peoples' ears are perked up to what you are saying.  Once, while preaching about forgiveness, I took my sledge hammer on-stage with me, and told about the time that someone had (in my opinion) done me a great hurt.  My anger at the injustice of his actions was eating me up.  I had a good counselor during that time, and he suggested that I externalize my anger by finding something physical to do while rehearsing my grievance.  I chose to take my sledge hammer in the back yard and pound the ground with it until tired.  It helped me deal with my anger, and that helped me move on to forgiveness.  But I learned that forgiveness is difficult.  It is not an easy, "Oh, just forgive him" sort of thing.  I had everyone's attention, and many people expressed a connection with the difficulty of forgiveness.
Let me warn you, however, that you can overdo this kind of illustration quickly.  You can share some of your struggles, but generally speaking, people will rebel if you do this too much.  And if you are always the hero in your stories, people will start to shut you out because they will believe that you can't identify with their own failings and foibles.  Don't just settle for the easy personal story.  Search for the right illustration when you prepare.
Stories
As noted in my last post, Jesus used this method often.  When you search for the right illustration you will often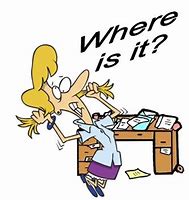 find that a story that connects your point to everyday life is the one that works best.  Early in my preaching ministry I purchased a shelf full of books that were packed with illustrative stories.  I also read profusely, because there are so many good stories in books.  And I asked people to share their stories with me.  Nowadays, you don't need to purchase books, because there are hundreds of thousands of stories on-line.  But I still would encourage you to read and to listen.
Again, a warning: when you find stories on the internet, it's a good thing to check them out in regard to their truth or accuracy.  One good source for checking stories is https://www.snopes.com
Don't be too quick to settle for a story.  Search for the right illustration when you prepare your messages.
In the next post, we'll look at appropriate uses of humor, poetry, singing, and the like.
https://www.preachingacts.com/wp-content/uploads/2018/12/looking_for_something.jpg
359
276
Bruce Ballast
https://www.preachingacts.com/wp-content/uploads/2018/10/CLI.vector-Preaching-Logo-300x125.png
Bruce Ballast
2018-12-08 13:01:34
2018-12-08 13:01:34
Search For the Right Illustration