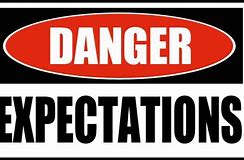 The Preaching Contract
We've been looking at the question, "What kind of preacher are you?"  In the last couple of posts, we've looked at the difference between preaching and teaching, and saw that according to one definition, preaching is more appreciated by listeners.  In this post I want to continue answer that question by considering what some teachers of preaching call "the preaching contract" between the speaker and the hearers.
Conscious Agreements
I recently read a story about a pastor who was a star preacher while in seminary.  He graduated and quickly received a call to ministry at a thriving church.  His first year was a rousing success, but as his years in that church progressed, more and more controversy resulted from his preaching.   Eventually, the church split, with some very unhappy members beginning another congregation not far away.  The resulting tension still inhabited this pastor's congregation, however, and they asked him to explore getting another call.  A couple of months after that, he announced that he had received a call from another church and would be leaving in three weeks.
What happened?  He had violated the preaching contract with the congregation.  He did that by gradually preaching longer and longer sermons.  Things really began to fall apart when, on one Sunday, he droned on for an hour and five minutes.  That started the disintegration of his relationship with the church.
What Are Conscious Agreements?
When I receive a call to preach in a congregation, I usually ask several questions that try to get at the expectations of that particular church.
Dress code

What is the appropriate dress for a preacher in your church?  I'm pretty casual, and most places I preach are casual as well.  If most people expect me in a suit, and I come in casual clothing, I will create a barrier to my preaching.  You see, there is an agreement about this, and it creates an expectation on the part of the congregation.  If I violate this agreement, I will be less effective.

Length of message

How long is the normal sermon in your congregation?  If the understanding is that a sermon is 20 minutes long, the congregation might extend grace to me if I go 25, but if I go an hour, it is unlikely that I will be invited back.

In the last church I served we invited the congregation's first pastor back for a special 25-year anniversary service.  I told him that the service was pretty packed with special activities, and asked that he limit his preaching to 25 minutes (he was known for his long preaching).  In the second service that day he announced that he was going to preach beyond the 25 minutes, because he was known for his long preaching.  People were very upset, especially parents with young kids in the nursery, and helpers in the children's ministry.   Someone suggested in an elders' meeting a couple of years later that we invite him back.  The reaction was so negative that he has not preached in our church since.

Who leads?

Who leads the other parts of the service?  In some churches, the pastor leads the singing, the prayers, the readings, etc.  In others, there is a team of people who do this.  If I come in and step all over their expectations,  take over when other people have planned to lead, I'm in trouble.

When do we start?

What time does the service start?  Woe to me if I arrive 15 minutes late.  I once arrived 15 minutes late to a service because I forgot about the fact that the church was in a different time zone.  The people were in a panic when I had not arrived at the starting time.  Needless to say, I was never invited back.
These are the kinds of things that are part of the explicit understandings between preacher and audience.  These understandings are renegotiable, but woe to the pastor who doesn't renegotiate, but rather just takes over.
There are other parts of the contract, too.  We'll look at those in the next post.  For now, consider that the expectations of the congregation are going to impact what kind of preacher you are.
https://www.preachingacts.com/wp-content/uploads/2020/05/Unknown-2.jpeg
160
244
Bruce Ballast
https://www.preachingacts.com/wp-content/uploads/2018/10/CLI.vector-Preaching-Logo-300x125.png
Bruce Ballast
2020-05-26 01:58:24
2020-05-26 01:58:24
The Preaching Contract