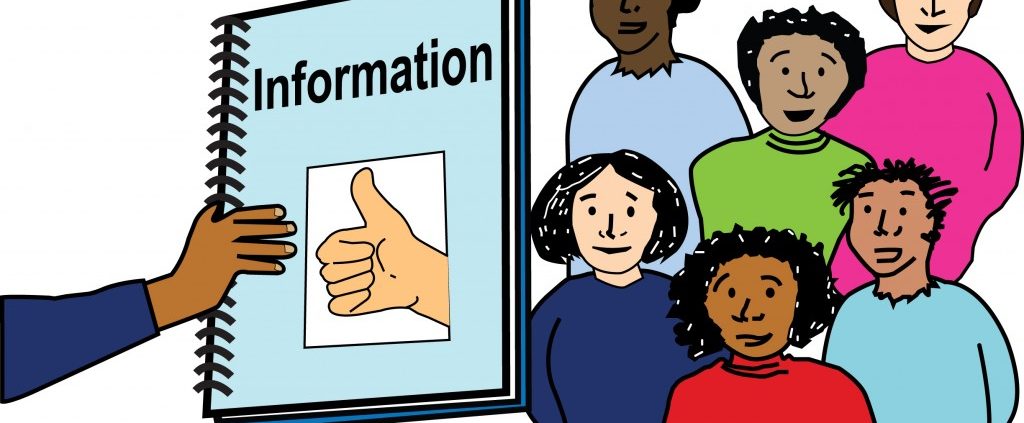 The Preacher as Informer, Mystic, and Shepherd
In the last post I began the process of what I called "exegeting the preacher".  In other words, how does the character of the preacher impact how people hear what is said?  We also saw in the last post that hearers expect the preacher to be a person of faith; a person who really believes that God is trustworthy, that Jesus is the way of salvation, and who accepts the promises of God.   Today I am continuing the consideration of what hearers can and should expect from their preachers.  Hearers want to see the preacher as informer, mystic, and shepherd when they listen to him/her preach.  In today's post, we'll see that hearers see the preacher as an accurate presenter of facts.
The Preacher as Informer
Calvin Miller, who reflects on this subject in chapter 1 of his book, Preaching, tells about a sermon illustration that he often used, a story about the great hymn writer, George Matheson.  According to the story, Matheson wrote the song "O Love That Will Not Let Me Go" shortly after going blind.  At the time, he was engaged to be married, but his fiancé broke off the engagement throwing his engagement ring at him and saying, "Really, George, you can't expect me to be married to a blind man for the rest of my life!"  It was through tears that he immediately sat down and wrote the song celebrating the reality that God's love never fails.
Accuracy in illustrations
Miller told this story powerfully in several different venues, even bringing some people to tears.  Unfortunately, a musician in a church where he preached informed him that the story wasn't true.  Further research showed that, indeed, it never happened.
Miller's point is that we have to be accurate in all aspects of our preaching.  If we aren't, people will begin to suspect what we say in other aspects of our sermons.
Accuracy in Our Explanations
I remember a series of messages that I preached in Advent, when we were focusing on Jesus coming in "the fullness of time".  There is a difference in the way the Greek language, which is the language of the New Testament, pictures time.  So I explained the difference between the Greek words, kairos, or "event" time, and chronos, the march of time.  Then I pictured for people what kairos time looks like, with a large visual of the earth's atmosphere, and God coming down into it.  It was the greatest kairos moment in history when Jesus was born, according to the passage I was using.  Unfortunately, someone in my audience knew Greek, and came to church with his Greek New Testament.  He informed me, via email, that the passage I used that morning for my message used the word chronos, not kairos.  I checked, and he was indeed right.  I apologized and promised to do better.
People look at their preacher as informer, mystic and shepherd when he/she preaches.  If you inform incorrectly, people will take you less seriously as a preacher.
How do stay accurate as an informer?
There are two ways to stay accurate in in the information you give.  First of all, check what you say for accuracy.  This means that you study well the passage or subject that you are presenting.  If you have any doubt whatsoever about the accuracy of your interpretation or illustrations, check other sources.  There are may on-line.  One of the best in this regard is snopes.com.  Here's the link.  This site fact checks thousands upon thousands of stories for their truthful accuracy.   If you can't find a fact check there, simply put in your search engine, "story of Matheson's O Love That Will Not Let Me Go".  One of the sites you will find is this one, which tells a fuller story behind the song.
A second way to stay accurate is to use a disclaimer.  There are times when I have wondered about the accuracy of a story, but it made my point so well that I didn't want to give it up.  So, I gave a disclaimer, saying something like, "I came across this story, and I'm not sure whether it is true or not, but it makes my point.  So let's look at it this morning "as if" it were true."  That gives some license to share the story that won't cause people to question your accuracy.
The bottom line is this: people expect you to inform them in a truthful, accurate way.  If you fail in this, they will listen to you with a jaded mind.
https://www.preachingacts.com/wp-content/uploads/2019/12/Giving-information-1024x577.jpg
577
1024
Bruce Ballast
https://www.preachingacts.com/wp-content/uploads/2018/10/CLI.vector-Preaching-Logo-300x125.png
Bruce Ballast
2019-12-02 16:13:10
2019-12-02 16:13:10
The Preacher as Informer