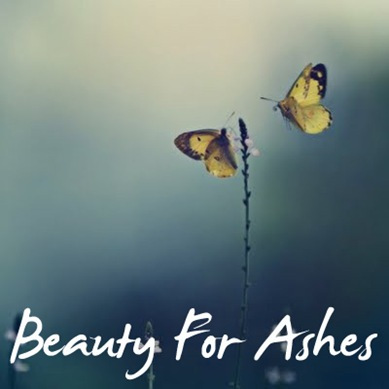 Preaching About Creating Beauty This Year
We've looked at some themes that are impactful as you preach into the new year.  In this post we'll look preaching about creating beauty this year in your sermon schedule.
What Is Beauty?
In the fall of 2009 a new show appeared on ABC called True Beauty.  Ten people, a mixture of men and women, competed to be the most beautiful.  The winner would appear in People magazine as one of the 100 most beautiful people in the US.  What they weren't told was that the evaluation went beyond how beautiful they were on the outside.  Cameras watched their every move as they faced challenges that tested their likability, their friendliness, and their capacity to handle challenges–in other words, their inner beauty.  One test, for instance, involved staying up all night in Las Vegas, after which they had to host a couple of important visitors for the day.  How would they handle such a challenge?
When I read about this show, I realized that we have a strange sense of beauty in our world.  There's an old adage that says, "Beauty is in the eye of the beholder."  In our world today, we tend to focus on outward beauty, a beauty that society defines as a particular body shape and type.  Beauty is much more than that.  It is an attitude,  and it is a series of actions and choices.
Creating Beauty This Year
So, if we are image bearers of Jesus Christ, the agent of creation, how do we create beauty?  The first thing that comes to mind for many is world of art or music, where gifted people use their ability to make something truly beautiful.
I recently spoke for a chapel for elementary children, and began by showing them a drawing I made of a place in Rocky Mountain National Park.  I built the picture up as a masterpiece, one that would surely find a place in an art museum one day.  Then I held up the picture with stick figures and crude mountains, sky and trees.  This, obviously, is not my gift.
So, how can preaching about beauty this year be effective?
Preaching About the Beauty of Ashes to Beauty
In Isaiah 61 there is a passage that Jesus quotes in the New Testament.  The chapter begins by saying,
The Spirit of the Sovereign Lord is on me, because the Lord has anointed me to proclaim good news to the poor.  He has sent me to bind up the brokenhearted, to proclaim freedom for the captives and release from darkness for the prisoners…to bestow on them a crown of beauty instead of ashes… (Isaiah 61:1, 3)
Jesus quotes the first part of these words in the New Testament (Luke 4:16-20) to describe his ministry.  It's that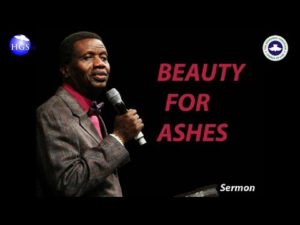 last phrase that catches my attention.  Some people experience enough bad in life that it would count as ashes, or everything burned up.  But God is going to replace that with beauty.
When you are preaching about beauty in the New Year you can use phrases like this to describe how we can continue the ministry of Jesus to bring beauty in the world.
I think of my wife's experience.  She is a nurse, and for many years worked as a home health nurse, someone who went into peoples' homes to help people.  She told me the story once of helping a blind woman.  This woman had experienced ashes in her life.  My wife helped her, and at the end of the visit, the woman said, "Patrice, you are beautiful."  My wife laughed and responded, "That's something, to be called beautiful by a blind person."  The blind woman responded by taking my wife's hand in both of her own and saying, "Honey, you don't have to have eyes to see beauty like that."
Teach your people to help bring beauty out of ashes, and they will have a great year
Preaching About the Beauty of Messengers
Another aspect of preaching about creating beauty in the New Year could be emphasizing the truth of Romans 10:15 (again, a quotation from Isaiah):
And how can anyone preach unless they are sent?  As it is written: "How beautiful are the feet of those who bring good news!"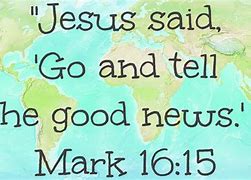 Obviously, Isaiah wasn't talking about physically beautiful feet.  Rather, he is saying that something beautiful happens when we get good news.  I think of a woman that I met in my first church.  She was dating a young man from our church, and became pregnant.  Back then, people most often got married in such a circumstance, so the two people did.  Because they couldn't afford their own place to live, they moved in with her in-laws.
The in-laws went to the church I was serving.  And the rule in the house was that if you lived there, you went to church on Sunday.  So, she became a regular attender.  I didn't know how reluctantly she was there until a little over 30 years later.  I attended a life-celebration for her father-in-law.  When this woman met me, she broke into tears, and said, "I never told you that as you talked about God's love for us over many weeks, my heart melted, and I came to Jesus.  It was a beautiful thing."
Encourage your people to share good news, and they will create much beauty to rejoice in.
Preach about creating beauty, and it will be a concrete way for your people to enter a new year.
https://www.preachingacts.com/wp-content/uploads/2021/01/191798670_6vkc1gys_ccopy_thumb.jpg
389
389
Bruce Ballast
https://www.preachingacts.com/wp-content/uploads/2018/10/CLI.vector-Preaching-Logo-300x125.png
Bruce Ballast
2021-01-11 20:29:23
2021-01-11 20:29:23
Preaching About Creating Beauty This Year