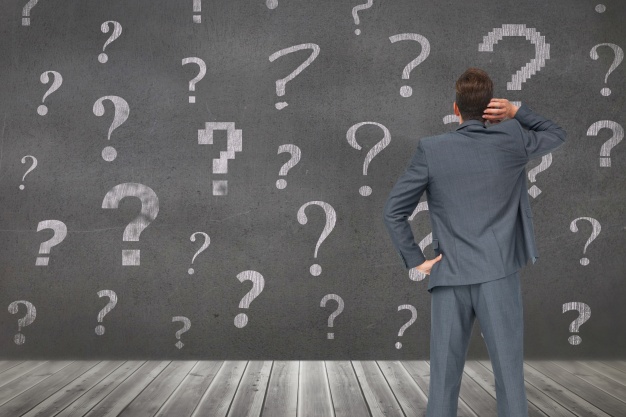 We are considering how to "hook" people with good introductions to our messages. We've seen so far that a story will accomplish that. So will a shocking statement. Today we are exploring the fact that an intriguing question makes a good introduction to a message.
Example of Phillip Yancey
Below is an interview with Phillip Yancey. It is an interview, so it is not really a "sermon" per se. But the question he poses makes us sit up and want to hear more. The first book that Yancey wrote was, Where Is God When It Hurts? That is a good question. Notice in the beginning of the video how he uses this to "hook" the attention of the people by relating places he's visited where this question reverberates among hurting people. Yancey understands that an intriguing question makes a good introduction in a talk. The video is a bit long, but you only need to watch the first few minutes to get the point of this post.
This question of why there is suffering is one that will grab peoples' attention, because they wonder where God is in such times. They want answers for themselves or for people that they love and care for.
Intriguing Questions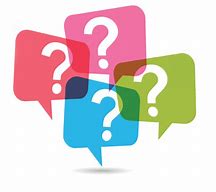 Another person who was really good at using questions as the "grabber" for a sermon was Lloyd Ogilvie. He was the long-time pastor of Hollywood Presbyterian Church, and then Chaplain of the Senate of the United States. Several times he created sermon series by asking people in his church to submit the questions that they would like to have God answer. The ensuing sermons were then made into books like, Asking God Your Hardest Questions, and Ask Him Anything. He knew that an intriguing question makes a good introduction to a message, and so, he made sure that he was asking the right questions to grab the attention of the people.
Jesus Used Intriguing Questions
Jesus demonstrated in his ministry that an intriguing question makes a good introduction to a message. He asked questions like this one from Matthew 16:
13 When Jesus came to the region of Caesarea Philippi, he asked his disciples, "Who do people say the Son of Man is?"
14 They replied, "Some say John the Baptist; others say Elijah; and still others, Jeremiah or one of the prophets."
15 "But what about you?" he asked. "Who do you say I am?"
16 Simon Peter answered, "You are the Messiah, the Son of the living God."
17 Jesus replied, "Blessed are you, Simon son of Jonah, for this was not revealed to you by flesh and blood, but by my Father in heaven. 18 And I tell you that you are Peter,[b] and on this rock I will build my church, and the gates of Hades[c] will not overcome it. 19 I will give you the keys of the kingdom of heaven; whatever you bind on earth will be[d] bound in heaven, and whatever you loose on earth will be loosed in heaven."
Do you see how the question led directly into his message? He also asked questions like, "What does it profit a man to gain the whole world and lose his soul?" Or, "What were you arguing about?" "What are you seeking?" and the like. Each question led to a message.
Some Sample Questions
So, what are some intriguing questions that you might use to begin your messages? Here are some that will stimulate your thinking. What is God like? Why does God allow children to die of starvation in our world? Can I ever really forgive and forget? Does God really forgive me when I do the same sin over and over again? How does God help me when I'm tempted? What do I do to know God's Will? Is God really in control in this messed up world?
Using meaningful questions, ones that tap into the felt-needs of your audience, will grab peoples' attention.
https://www.preachingacts.com/wp-content/uploads/2019/02/pensive-man-with-question-marks-background_1134-620.jpg
417
626
Bruce Ballast
https://www.preachingacts.com/wp-content/uploads/2018/10/CLI.vector-Preaching-Logo-300x125.png
Bruce Ballast
2019-02-24 20:58:43
2019-02-24 20:58:44
An Intriguing Question Makes a Good Introduction