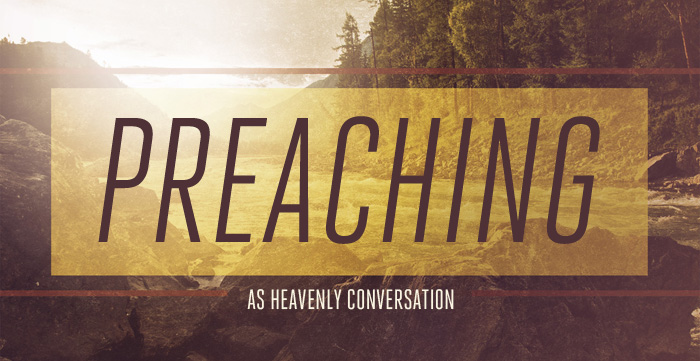 How You Talk Makes A Difference
It is a well-known principle in public speaking that how you talk makes a difference in how people listen.
We have been exploring, in the past few posts, what we can learn from television productions that will help our preaching.  The first post in the series is here, if you want to catch up.  Last time we saw that the language that you use can be helpful or hurtful to your goal of being understood, with the resulting change in the lives of your people.  If we use the language of the people, we will be more effective in our preaching.
An Example
Rick Warren, long-time pastor of Saddleback Community Church in Southern California, put it this way: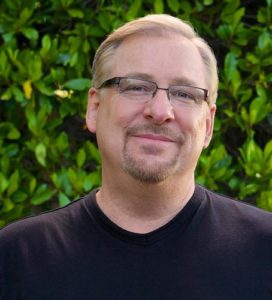 "Jesus used simple language.  He didn't use technical or theological jargon.  He spoke in simple terms that normal people could understand.  We need to remember that Jesus did not use the classical Greek language of the scholar.  He spoke in Aramaic.  He used the street language of that day and talked of birds, flowers, lost coins and other everyday objects that anyone could relate to." (Rick Warren, How to Communicate to Change Lives, Part 2).
So, what you say impacts your listeners' ability to connect.  There is an old saying in this regard.  It is this: KISS.  It stands for Keep it Short and Simple.
It's Not Just What, But How You Talk
So much for what you say when you speak.  But we saw last time that it is not just about what you say; it is also about how you say it.  In one well-known study about communication, Albert Mehrabian demonstrated that your delivery is even more important than your content.  How you talk makes a difference for your audience.  In this study, Mehrabian found that 7% of a speakers' message is understood from his/her words; 38% comes from his delivery, or how he says it, 55% comes from his body movements (or Body Language).  In other words, more than 90% of communication in situations like preaching is non-verbal.  It's how you say it.
I wrote somewhat extensively on this in a series of posts that you can access here,  There I talk about creating vocal variety, as well as about using gestures that are meaningful.  But for this post, I want to consider how television uses these principles of communication.
Speaking Conversationally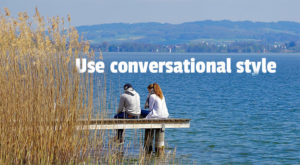 Television deliberately uses a conversational style to communicate.  Think of all the "talk shows" that are on television.  There you will often find a person who is skilled in conversation, sitting in a comfortable chair or a couch, and simply talking with a guest or guests.  It is a conversation.
This is how Tony Gentilucci puts it in his book, Stop Preaching and Start Communicating (page 100)
"Television speaks a language that viewers understand, and it does it in a conversational manner.  A news anchor doesn't begin a newscast with, "I have three stories I want to share with you tonight and they all begin with the letter c.  We're going to talk about the corruption in the White House, the catastrophe in Florida and the cold weather heading our way."
So How Do You Do It?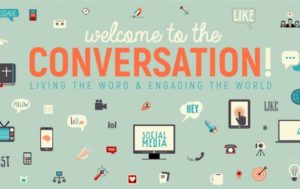 How you talk makes a difference for your listeners. But how do you do this "Conversationally Speaking" thing?  Here is the key:
Make a change from having points to having "movements".  In a conversation you don't usually have points. Rather, the conversation flows from one subject to another, one module of thought to the next.
Your sermons will improve if you start thinking in terms of how your message, tied together by your theme, can hold together through such movements.
One preacher that I've listened to emphasizes the conversational character of his message by sitting on a stool.  That helps him remember that he is in a conversation with his people.
This does not mean that you never change your tone of voice, or that you stop using gestures.  These aspects of communication become even more important as you communicate with larger groups.  But picture your message as a series of movements, and your preaching will be better received.
Here's Craig Groeschel, effective communicator, talking about communication.  He expands on what I've been saying here.
https://www.preachingacts.com/wp-content/uploads/2020/02/Conversational-Preaching.jpg
361
700
Bruce Ballast
https://www.preachingacts.com/wp-content/uploads/2018/10/CLI.vector-Preaching-Logo-300x125.png
Bruce Ballast
2020-02-17 14:06:39
2020-02-17 14:07:30
How You Talk Makes A Difference