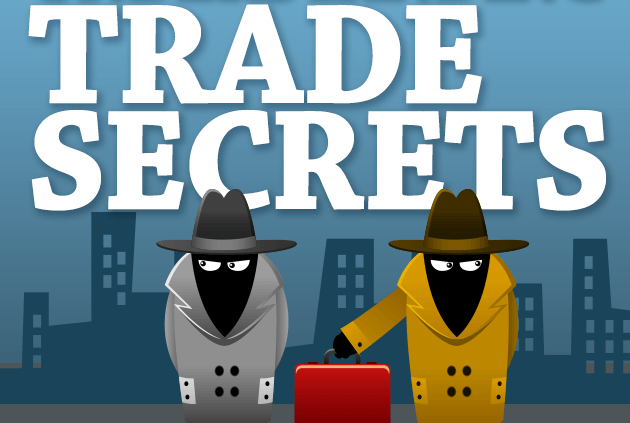 Final Tricks of the Trade
We've been looking at the tricks of the trade of television production, and how applying them to preaching can help us improve.  Here's the first in this series of blog posts.  There are many other things that we could name as tricks of the trade for television, things like using picture language, rewinding, etc.  But I've covered most of those things elsewhere in this blog.  So this post will be the final tricks of the trade posting.
Tell Stories As A Trick of the Trade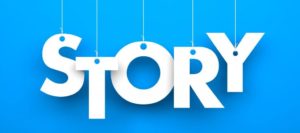 One of the tricks of the trade is to use what television producers describe as narrative communication.  In other words, they tell stories.  Here's what Sid Ganis, the president of the Academy of Motion Picture Arts and Sciences said at the 75th annual Academy Awards:
"Tonight, as we look back at the absolute wonder of motion pictures, I think we realize that with all the magical technological advances that have brought movies to where they are today, everything we do on film is based on the most human of arts–the art of storytelling."  (March 5, 2006, quoted in Tony Gentilucci, Stop Preaching and Start Communicating, p. 155)
Stories have power to hold our attention, but also to open the windows to understanding of a concept.  Rick Warren, who is a great communicator/preacher, put it this way:
"There are many benefits to using stories to communicate spiritual truth: Stories hole our attention. The reason television is so popular is because it's essentially a story-telling device, whether you're watching comedy, drama, the news or a talk show.  Even the commercials are stories.  Stories stir our emotions.  They impact us in ways that precepts and propositions never do."  (Warren, Preaching for Life Change, 18, 19)
An Example of this Trick of the trade
Yesterday I had the privilege of preaching on Romans 12:1.  Paul says there, "Therefore, I urge you, brothers and sisters, in view of God's mercy, to offer your bodies as a living sacrifice, holy and pleasing to God–this is your true and proper worship."  In the message I defined mercy as contrasted with justice.  When justice is applied, people get what they deserved.  I told a story about my wife and I having a standard of justice for our children, that we spanked them only if they defied us.  And that resulted, for my daughter, in a spanking, even though she said, "I'm not going to cry."  In the United States, we have a defined justice system.  If you break the law, there is a definition of what is appropriate punishment.  You get what you deserve.  There are a variety of stories you could tell here.
Mercy, on the other hand, is not getting what you deserve.  In this part of the message, I told the story of the Apostle Paul on the way to Damascus and meeting Jesus.  As Saul, the Jewish zealot, the apostle had caused the imprisonment and even death of some of God's people.  Imagine his amazement, then, when he meets Jesus.  He must have expected to get what he deserved–immediate death and assignment to hell.  But Jesus showed mercy.
I also used the story of John Newton as he realized the punishment of hell that he had escaped because of God's mercy, and as a result, wrote the most enduring hymn in Christendom: Amazing Grace.
Tell stories.  This is the first of these final tricks of the trade for television that will help our preaching.
Come Up With a Great Title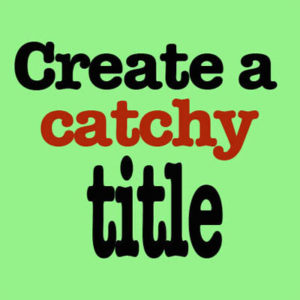 Television producers spend a great deal of time and money coming up with great titles for shows.  The titles are short and memorable, and point to the main idea of the show.  Think of some of the movie titles: Star Wars; Planes, Trains and Automobiles; The 10 Commandments, etc.  Or think of some of the titles of television shows: Mom; This is Us; Married, with Children.  All are short, and all point to the content of the show, but don't give the entire theme of the show away.
Message titles for sermons are more important than we think.  The title for my message yesterday on Romans 12:1 was, "What do we do after worship?"  I focused the message around the question, "How do you know if you've worshiped?"  The answer, of course, is that we have worshiped when we have offered ourselves totally to God.
Here is a list of some of my good titles over the past few years:
The Path to Greatness  (Genesis 32:22-38)
Who's in charge here? (Genesis 50:15-21)
Your Family's Not So Bad –this was part of a series in which I explored the dysfunctional families in the Bible (Isaac and Rebecca;  Jacob and his wives; David)
Running out of time (Psalm 90)
I got good responses not just from these messages, but from the titles as well.
So, these are the final tricks of the trade for television that can help us in our preaching.  Use them and see the difference they make.
https://www.preachingacts.com/wp-content/uploads/2020/03/Trade-secrets.png
604
630
Bruce Ballast
https://www.preachingacts.com/wp-content/uploads/2018/10/CLI.vector-Preaching-Logo-300x125.png
Bruce Ballast
2020-03-09 21:24:12
2020-03-09 21:24:12
Final Tricks of the Trade