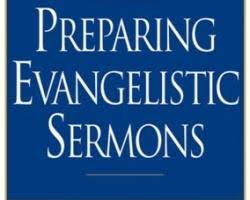 In my last post, I listed three goals, or destinations for your sermon: to get knowledge into your hearers' heads, to get Christ-like living into their hearts, and to inspire them in difficult times. One goal I left off the list. Sometimes you will preach so that people will accept Jesus Christ as Savior and Lord. In these kinds of sermons, that is the goal, or simply put, it's about Jesus Christ and what he has done.
Why Evangelistic Preaching?
If you are one who preaches regularly in a church or to a congregation, then you face a very great temptation: to focus on believers and their needs and forget something important.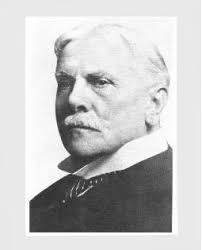 Cyrus Schofield was a very successful pastor in Dallas, Texas. In 1918 he dealt with an illness that kept him from preaching for an extended time. During this convalescence, he reflected on his ministry, and came to an important conclusion. He wrote of this in a letter to fellow preachers. Here's what he wrote:
"Dear Honored Brother,
You and I are Bible teachers. It is of God's grace, and it is a great gift. But near to it is a great danger. For many months I have, through physical disability, been laid aside from all oral ministry. During this time it has been increasingly laid upon me that I should beg the forbearance of my teaching brethren while I state in plain truth the teacher's danger.
In a word, it is the neglect of the Gospel message to the unsaved. But, brother that is the great message. It is sweet and needful to feed the flock of Christ, but it is to seek and save lost men and women that Jesus came, died and rose again. It is not enough to repeat Gospel texts and says, "Come to Jesus." There is a tender seeking note in the gospel truly preached. How many gospel sermons did you preach in 1918? How many found salvation under your ministry? Let us make 1919 a mighty, tireless effort to save lost (people)." (quoted in Haddon Robinson, Making a Difference in Preaching, p. 27)
Simply put: It's about Jesus in an evangelistic sermon.
Guidelines for It's About Jesus Preaching
I quoted Schofield at length because this is a reminder that I need. Some of you don't really need that kind of encouragement–you're doing it. For the rest of us, however, here are some guidelines for preparing and preaching an evangelistic message, whether you do that in your church or on the street.
tell the story of the cross
Guideline #1 is obvious: It has to be about Jesus. It has to point to the truth about Jesus' death on a cross as a redemption for our sins. While this is obvious, I sometimes forget that in some settings. I recently preached in the local rescue mission. The men who gathered there were at the bottom of the societal hierarchy. They had almost nothing, and were at the mission to get a meal and a warm place to sleep in the winter cold.
A short worship service was required before they could get to the dinner. On short notice, I was called to fulfill this responsibility. I quickly reordered a sermon I had preached the previous Sunday that encouraged trusting God in difficult times. It was okay, I think, and these men responded. But I didn't mention Jesus and his cross as the means God used to pay for our sins. I think I failed this time.
make the message relevant to your audience
Guideline #2 is this: make the message relevant to your audience. What are they thinking about, struggling with, hoping for? In that respect, the message I preached at the mission was relevant, because these men didn't have much hope for a better life.
invite them to come to Jesus
Invitation is the last guideline: make sure they know how to experience new life in Jesus. What do they have to do in order to experience this new life.
This link will take you to David Murray's blog on four kinds of evangelistic sermons. I encourage you to read it as you think about where you are going in a message. Warning people is different than wooing them.
Here's Pastor David Asscherick, a 7th Day Adventist evangelist, talking about three tips for evangelistic preaching.
https://www.preachingacts.com/wp-content/uploads/2019/03/images.jpeg
200
250
Bruce Ballast
https://www.preachingacts.com/wp-content/uploads/2018/10/CLI.vector-Preaching-Logo-300x125.png
Bruce Ballast
2019-03-05 17:04:12
2019-03-05 17:04:12
It's About Jesus