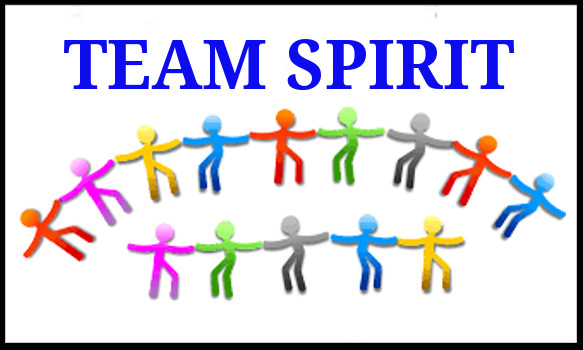 A Team Spirit Creates Motivation
In the last several posts in this blog we considered the challenge of remaining motivated.  This post is the next to last one in the series.  In this post we will reflect on the fact that a team spirit creates motivation for preachers and others.
An Example of Team Spirit
Marcus Allen is in the football hall of fame here in the United States.  He is among the best running backs of all time, but there is one part of his career that isn't often talked about.  During the first two years of his time at the University of California, he was not a standout runner.  In fact, he spent most of his playing time blocking for another running back, Charles White.
In other words, his job was to try to block men who were bigger than he was, so that another running back could gain the accolades.  You would think that he would be frustrated by that role, right?  But that isn't what he said about that time.  He took this lesser role, he said, because that's what the team required to thrive.  In other words, he wasn't playing for Marcus Allen; he was playing for the team.  After Charles White graduated, Marcus Allen began to shine as the primary running back, and won the prestigious Heisman Trophy his senior year.
The Motivation of Team Spirit
There is a power when people experience team spirit.  There are many accounts of injured soldiers who declined to be evacuated from the battle field.  Why?  Because they didn't want to leave their compatriots to fight without him.  There have been times when people in business sacrificed salary and position in order that the company would flourish.  And there are examples of people in ministry who go above and beyond the expected because they had a bigger picture in mind than just their own reputation or benefit.
The marines in the United States drill into their recruits the idea of esprit de corps.  Literally, it means the "spirit of the body".  In other words, the commitment to the whole rather than to the individual.
The evidence is in: a team spirit creates motivation for many things, including keeping the preacher/pastor going in ministry.
A New Testament View of  Team Spirit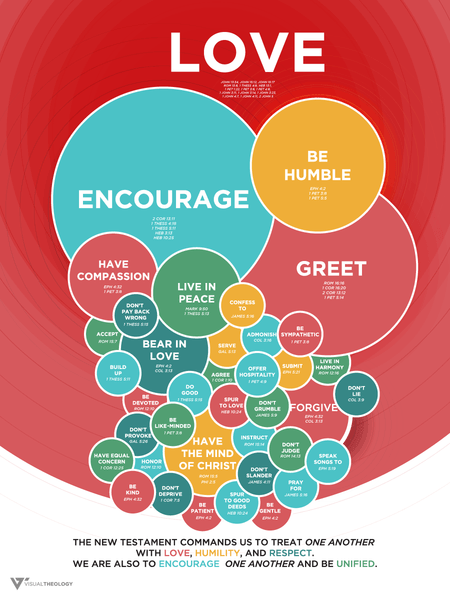 The New Testament talks a great deal about caring for each other at the expense of caring for yourself.  Here are some of those verses, as gleaned from Biblegateway.com:
1 Corinthians 1:10
A Church Divided Over Leaders
I appeal to you, brothers and sisters, in the name of our Lord Jesus Christ, that all of you agree with one another in what you say and that there be no divisions among you, but that you be perfectly united in mind and thought.
Galatians 5:13
Life by the Spirit
You, my brothers and sisters, were called to be free. But do not use your freedom to indulge the flesh; rather, serve one another humbly in love.
Ephesians 4:2
Be completely humble and gentle; be patient, bearing with one another in love.
Ephesians 4:32
Be kind and compassionate to one another, forgiving each other, just as in Christ God forgave you.
Philippians 2:
2 Therefore if you have any encouragement from being united with Christ, if any comfort from his love, if any common sharing in the Spirit, if any tenderness and compassion, 2 then make my joy complete by being like-minded, having the same love, being one in spirit and of one mind. 3 Do nothing out of selfish ambition or vain conceit. Rather, in humility value others above yourselves, 4 not looking to your own interests but each of you to the interests of the others.
Catching the Team Spirit
Do you see how team spirit creates motivation for ministry?  This is difficult, however, in most societies.  We have just come through a time of Covid.  That two-year period was not positive for the church.  In fact, there were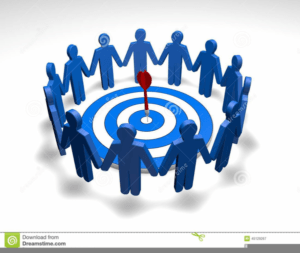 many conflicts over vaccines and mask-wearing.   Why the conflict?  Somehow people lost the vision of ministry for the Church.  They began doing their own thing instead of the esprit de corps.
In the next post I'll continue this subject with some suggestions of how you can more fully develop team spirit in yourself and in your church.  Until then, consider this suggestion for creating team spirit in your church with Craig Groeschel.
https://www.preachingacts.com/wp-content/uploads/2022/10/TEAM-SPIRIT.jpg
350
583
Bruce Ballast
https://www.preachingacts.com/wp-content/uploads/2018/10/CLI.vector-Preaching-Logo-300x125.png
Bruce Ballast
2022-10-26 13:35:14
2022-10-26 13:35:14
A Team Spirit Creates Motivation