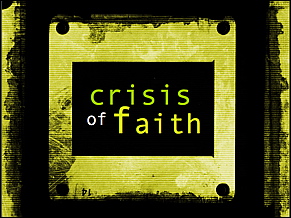 A Crisis of Faith
One of the people I came to appreciate in my life is named Brennan Manning.  His best-known book is Ragamuffin Gospel, in which he makes the point that we all appear as ragamuffins before God.  In other words, we are powerfully stained with sin, but God's grace reaches out to his anyway.  My favorite of his books, however, is Ruthless Trust.  In this book, he writes about what to do when we come to a crisis of faith while going through a challenging time.   As we continue exploring how to preach in a pandemic, that's the subject we'll consider today.
What Trust Is Not
I read Ruthless Trust when I was experiencing a crisis of faith as the result of my own bad choices.  My marriage and family were tentatively hanging on to love, and whether or not I would continue in ministry remained a question.  Someone recommended the book to me, and so, I got it and began to read.  It was on page 7, I believe, that I had to stop.  Manning tried to define what ruthless trust is in the introduction, and he said that it is not what we American believers tend to think.  We want to think that trusting God means that everything will turn out okay, that the things that created a crisis of faith for us will disappear.  Everything will turn out fine.
What Trust Is
But that's not what trusting God means.  To trust God means that we believe that he will be with us, no matter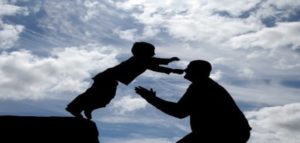 what we have to go through, and that with his strength, we'll get through it.  "Wait a minute!" , I thought.  "I want everything to turn out just fine.  What if I lose my job?  What if my family doesn't recover?"
Further reflection led me to understand something that is rather important for people going through a crisis of faith experience.  We exist for God's glory.  He doesn't exist for our convenience.  In other words, as Paul says in Ephesians 1:
11 In him we were also chosen,[a] having been predestined according to the plan of him who works out everything in conformity with the purpose of his will, 12 in order that we, who were the first to put our hope in Christ, might be for the praise of his glory.
In other words, our existence will reflect the glory of God.  Sometimes that happens when we are on the mountaintop.  At other times, it will be when things are going badly enough that it puts us into a crisis of faith about God's love for us.
So How Does This Help Us In A Crisis Of Faith?
One of the most challenging writers in the Old Testament is Habakkuk.  In chapter 1 the prophet asks God the challenging question that we explored in the last post: Why?  He asks,  (in paraphrase) "Why is there so much evil and injustice in the world, even among your own people, God?"  And God answers, "I'm going to punish the evil through the Babylonians.  They're going to conquer the nation."  Habakkuk asks "Why" again: Why do you tolerate the wicked at all?  And God answers with a broad statement about his plan for judgment, and ends his statement with, "The Lord is in his holy temple; let all the earth be silent before him." (2:20)
Chapter 3, then, is listed as Habakkuk's prayer, which ends with these words:
"Though the fig tree does not bud and there are no grapes on the vines, though the olive corp fails and the fields produce no food, though there are no sheep in the pen and no cattle in the stalls, yet I will rejoice in the Lord, I will be joyful in God my Savior.  The Sovereign Lord is my strength; he makes my feet like the feet of a deer, he enables me to tread on the heights."  (3:17-19)
That's Ruthless Trust in a Crisis of Faith
That's what ruthless trust is: a hanging onto God, knowing that He will give us the strength to be overcomers even when the cause of a crisis of faith doesn't go away.
Robert Schuller had his critics, and rightfully so.  But one of his statements about God's care for us sticks with me yet today.  His view of positive faith knew that we would face challenges.  However, he put his response this way:
When faced with a mountain, I WILL NOT QUIT! I will keep on striving until I climb over, find a pass through, tunnel underneath, or simply stay and turn the mountain into a gold mine with God's help!
That's a great thing to preach in a pandemic.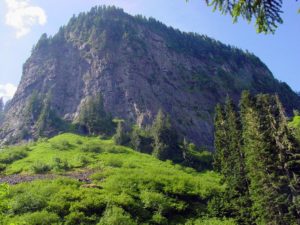 https://www.preachingacts.com/wp-content/uploads/2020/09/6a00e5512b1361883300e5535b70978833-800wi.jpg
218
291
Bruce Ballast
https://www.preachingacts.com/wp-content/uploads/2018/10/CLI.vector-Preaching-Logo-300x125.png
Bruce Ballast
2020-09-25 14:09:28
2020-09-25 14:09:28
A Crisis of Faith